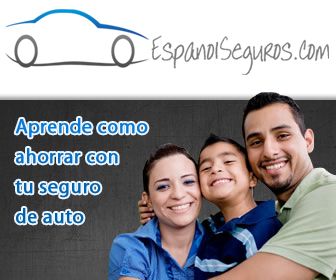 My husband and I have been self-employed for several years now. It has been very challenging trying to take care of our family without feeling the guilt of having a 9 to 5 "regular job". The guilt I'm referring to is not having all those benefits that automatically come with that "regular job". You never realize what goes into researching and buying insurance until you've lost or left your job. It can be a scary and confusing process. We managed to get through it but even now there is still always that fear of what if I'm with the wrong insurance company. Will they be able to answer my questions? Will they provide me with the best rates? And most importantly can I truly trust them?

I know we're not alone in this. With the state of the economy the way it is I am meeting more and more people that have lost jobs, benefits, and/or are trying to make a go of a business because their are no jobs available. We have reached tough times, that's for sure. However, losing a job or following the entrepreneurial path you still need to take care of yourself and your family.
Time and time again I speak to another colleague or friend that tells me they don't have life insurance or health insurance because it's too confusing. They tell me they are in good health so why do they need it and blah, blah, blah. Yes, we've all heard the excuses and I've even made some myself. You continue to convince yourself that you'll get around to it, can't afford it, the insurance company doesn't work for you, etc. Funny thing is that many of us KNOW we need this insurance and we tend to put it aside until something does happen and it's too late.
A recent study by the Life Foundation revealed that 93% of the Latino population believes that life insurance, as well as a health insurance is important, but 49% of survey respondents said they did not have enough coverage.
Luckily there is insurance out there that will fit your needs and looking at an educational insurance platform like EspanolSeguros.com is a great place to start. The website provides content in both English and Spanish and you can learn the basics of insurance policies, learn facts, and tips that will help guide you through the process and help you make an educated purchasing decision for your auto, home, health and life insurance. The site also helps to connect you to insurance agents from multiple companies to help shop for the best policy at the best price. For me I prefer a platform like this so I can shop around and so glad that their is bilingual insurance information so that all Latinos have the chance of getting the best rates and information.
So, whether in English or in Spanish you can still get the best rates out there. Just visit www.EspanolSeguros.com(Spanish) or www.EspanolSeguros.com/en (English) or call 877-MY SEGUROS for more information about insurance policy basics, local agents and companies to consider. Below you can also find some great money savings tips.
Now that you have a good place to start remember, don't be afraid to ask lots of questions and choose what fits your family and your budget. With this information there is no reason for your family to go a day further without insurance especially when you have insurance that speaks to you!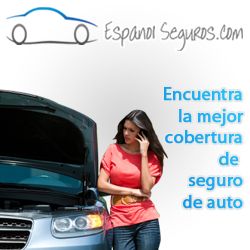 Money Saving Tips
Shop your rates with multiple companies – The best advice is to always shop and shop often. Each insurance company, whether it is a big national carrier or a local regional carrier they will all rate your policy different. By continuing to shop your rates, you will ensure that your policy is always maximized.
Raise your deductibles – Consumers often times believe that they need to keep their deductibles as low as possible. The reality is that more often than not, a higher deductible will save your hundreds of dollars on your annual insurance policy. You have to make sure to save enough to cover your deductible in case of an accident, but if you save smart, you will save money every month!
Take a drivers safety course – Have you ever taken a drivers safety course? If not, give your insurance company a call and see if they offer a discount for taking the course. These course are often times offered online and be completed very quickly!
Review your policy twice a year for discounts – When is the last time that you called your insurance company to review your policy and potential discounts? If it has been over six months, you should pull your policy out of the file cabinet and give them a call. Insurance companies do not always update your insurance policy with all of the potential discounts unless you call and ask. Do you qualify for any of the following discounts?
Safe Driver Discount

Bundled Policy Discount

Low Mileage Discount

Senior Driver Discount

Good Student Discount

Multiple Vehicle Discount
This is part of a compensated campaign with Latina Mom Bloggers and  EspanolSeguros.com. However, all opinions expressed are my own.