Celebrate Pet Month With a BJ's Review & #Giveaway!
With the month of May coming to an end this is the perfect time for us to talk about and celebrate Pet Month! One thing that you will notice here on my blog is that I do an awful lot of talking about my son, my niece, my nephews, and children in general. Since this is a parenting website that makes perfect sense, right? But our family added a furry friend to our household and she has become a part of huge part of the family. In July of 2014 we adopted THE SWEETEST Australian Shepherd/Labrador Retriever mix and named her Sugar!
Sugar has been the perfect addition and just as we care for our son, we make sure she is well taken care of as well and very much loved! We've struggled with naughty puppy habits but with lots of patience and persistence we have worked as a family to train her. However, one issue we seem to still run into every so often is her insatiable appetite. She is always scrounging for more food even right after she had eaten. For the life of me I couldn't figure out why that was and just brushed it off as her still only be a 1 year old pup, I mean my 6 year old is CONSTANTLY eating, lol!
Thanks to BJ's I was provided an opportunity to try something new for Sugar.  I headed to my local store in Pineville, NC and headed for the pet section. There was definitely a nice selection of pet foods. I wanted to try out something different for Sugar just to see if it made any difference in her eating habits. That's when I found the line of Berkley Jensen Pet Foods that are natural, holistic, super premium USA made pet food and treats for the fur baby in your life!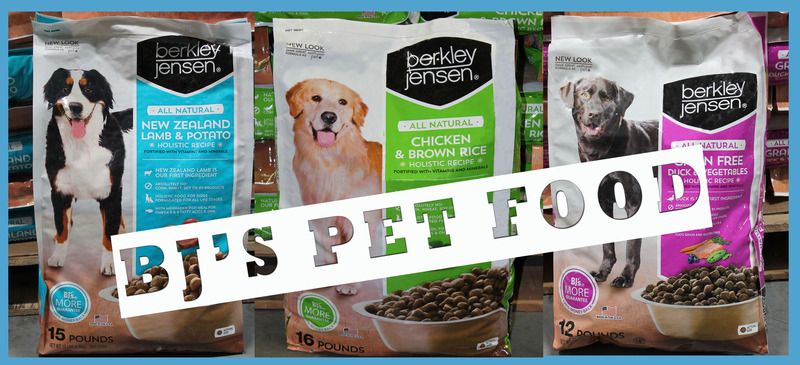 Fresh meat is the 1st ingredient (human grade and carefully tested)
Meat meals or fish meals is the second ingredient (high in protein)
Minimal ingredients
No fillers (corn, wheat, soy, glutens, etc.)
No by-products (no renderings)
All Natural – no artificial colors, dyes, or preservatives
The finest quality grains or grain free recipes (oats, barley, rye, etc.)
Made in the US with no Asia sourced ingredients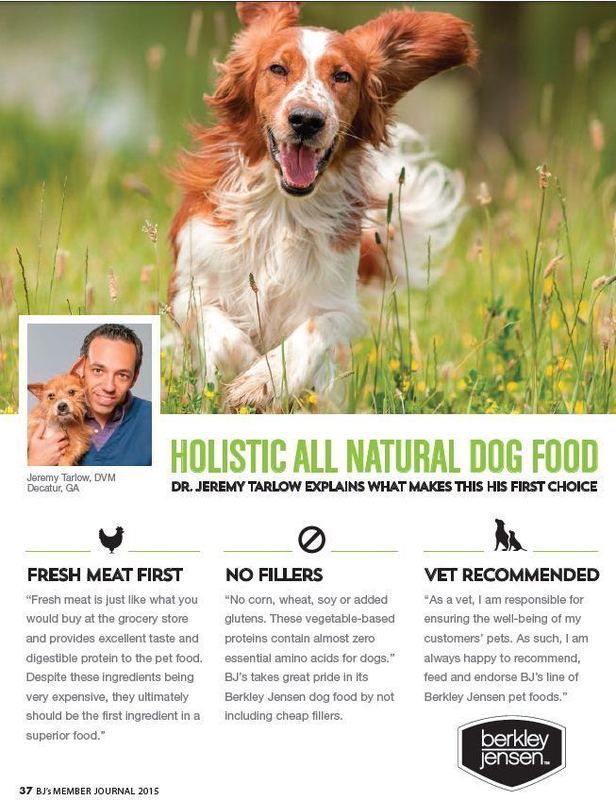 Not only are the benefits to your dog great (see below) but BJ Members typically  save over 25% vs. name brand super premium pet foods. I don't know about you but I love a good deal AND in case you didn't know, BJ's also has in-store coupons so imagine that savings now! 
Feed less – superior nutrients and no fillers means dogs eat less

Weight loss – superior nutritional value means dogs eat less

Easily digested – quality ingredients are more easily absorbed and processed

Reduced allergies – elimination of fillers, artificial colors, and chemical additives

Pet food safety – testing of ingredients, processing and final packaged product
The first thing that caught my eye on the benefits listed was the "feed less" one. I thought for sure if Sugar loved the food she would be begging for more and resigned myself to just having to deal with the knocking over of trash cans or scrounging around to get at scraps.
Ater finally choosing the Berkley Jensen Chicken & Brown Rice dog food for Sugar, I headed home for the ultimate test. And since Sugar can't speak or type to give you her review, we thought pictures would speak volumes! So, Sugar ate and ate…
She ate until she realized she was done & gave me "the look"! This is the look that I've come to know and love so well.  Whenever she's done eating she looks to me to give her more food and then proceeds to whine. Yup, my furry child is very much like my non-furry one! This is usually the time when Sugar will wander around the house, stopping at the trash can first to give it a good whiff and nudge to see what else she can find to eat. But to my surprise, she walked over to where I was sitting on the couch and plopped down next to me. My little Sugar Bear was FULL! Since then, I have began to notice that her scrounging days have come to a close. She is happy & content after she finishes her food now – a huge difference from before!
Honestly, I didn't think I would see a difference and assumed all pet food was the same. I'm glad we were able to step out of our comfort zone and try something new especially since it benefited Sugar. And while we were at BJ's checking the dog food out we ran across a lot of other great pet products like toys, treats, and other necessities for Sugar!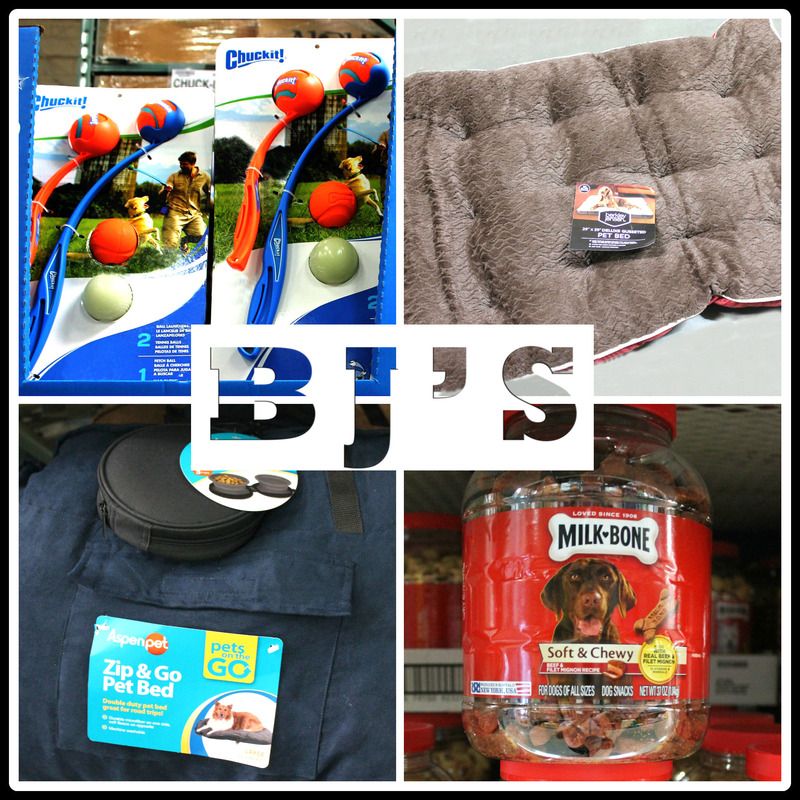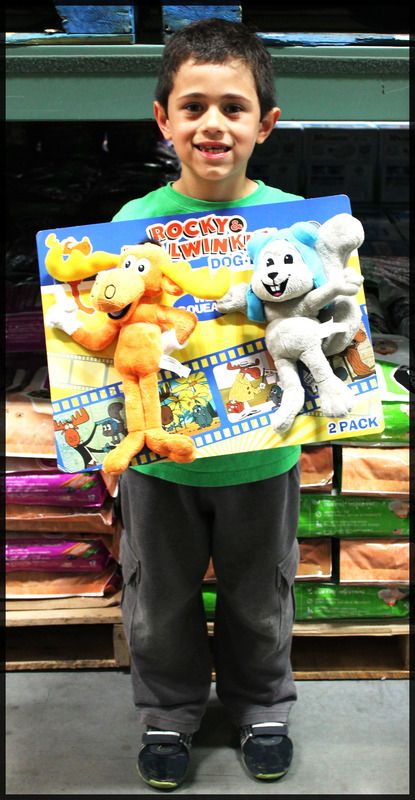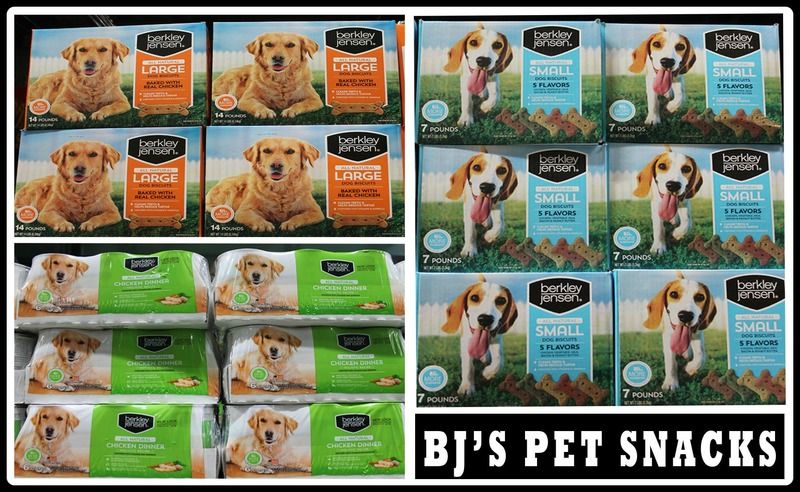 We are really looking forward to trying out some more of the great selection of pet items at BJ's and hope you check it out as well. There is definitely plenty to choose from and don't our pets deserve the best? We think so!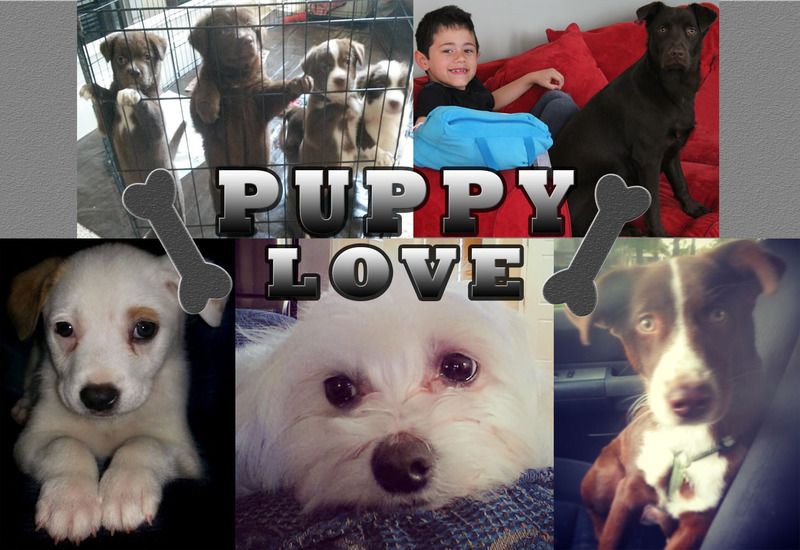 Don't forget, you can also pick up a *FREE BJ's 60 Day Membership to try out all the great products at really great prices! *Expires 7/5/15
And thanks to BJ's we have an AWESOME GIVEAWAY for a $50 VISA GIFT CARD.
Just ENTER the RAFFLECOPTER below for your many chances TO WIN!  
GOOD LUCK!
In the comment section below, tell us what you love most about your pet!
Disclosure: I am part of the BJ's Wholesale Club Blogger Ambassador program. The following is a sponsored post. Although I was supplied products and/or compensated for writing this post, all thoughts and opinions are my own. I only recommend products or services I believe in, and use myself.