Children's Theatre of Charlotte Presents The Commedia Cinderella & Giveaway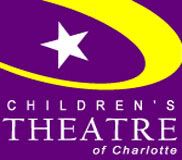 One of my favorite places to go with my family is the Children's Theatre of Charlotte. We have enjoyed many family friendly performances there. I absolutely love the close interaction that the performers have with the audience; the fact that every seat is a great seat and that it's a great theatre experience for young ones. The stories that have been transformed into theatre have allowed my children's imaginations to go beyond books. It's a wonderful place to bring your family while also enjoying a day or evening out in downtown Charlotte.
This weekend is the opening of their newest show, The Commedia Cinderella performed by the Tarradiddle Players. With roots in the humorous, physical acting style of Italian Commedia dell'arte, this comedic rendition of one of the world's most famous and loved fairytales is just pure fun. Your children will follow along as beautiful Cinderella is forced to work as a kitchen maid by her mean Stepmother and two ugly Stepsisters. But thanks to a little help from her Fairy Godmother she still has a chance to win the hand of the handsome Prince.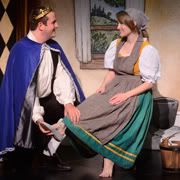 This production will fill you with laughter until your belly hurts and is a perfect show for children of elementary school age. So plan a family day out and share this well-loved fairy tale with your little ones today.
To get you just as excited as we are about The Commedia Cinderella at The Children's Theatre of Charlotte we want to set up (1) lucky reader with a (4) pack ticket voucher. Winner has a choice of show date & time (with the exception of sold out shows).
Show Dates & Times:
Friday, October 28th – 7:30pm
Sunday, October 30th – 2:00pm
Saturday, November 5th – 11:00am & 1:00pm
Sunday, November 6th – 2:00pm
Friday, November 11th – 11:00am
Saturday, November 12th – 11:00am & *1:00pm (*Signed language performance)
Sunday, November 13th – 2:00pm
To order tickets please visit: www.ctcharlotte.org

Wells Fargo Playhouse – ImaginOn 300 E. 7th St., Charlotte, NC

Front Orchestra tickets are $18; General Admission tickets are $14.
Also, in honor of Veterans Day, any active or retired member of the US armed forces can receive a free ticket to the performance of "The Commedia Cinderella" on Friday, November 11th (subject to availability). To request a free ticket for the show, call Customer Sales and Service Center at 704-973-2828 (M-F, 10-5).