Could Your Little Snugabunny Use a Cute Cradle n' Swing? Enter Our Fisher Price #FPBabyGear Giveaway! Ends 5/18

When my son, Shaunsito, was 2 months old I struggled to get him to sleep while not in my arms. And as much as I loved nursing him and rocking him there were times that my poor arms needed a break. So, one of the most important things that I looked at when choosing First Year Favorites for my precious little one was something that looked soft and comfortable so that we could both get some much needed rest.
I was fortunate enough to receive a baby shower gift that was my absolute favorite item, Fisher-Price's The Ocean Wonders Cradle n' Swing, and proved to be a hit with my son. I passed this item down to a friend after Shaunsito turned two and now that we have "baby fever" again I'm looking at similar products out there.  Luckily, Fisher-Price has plenty to choose from and we opted to review the My Little Snugabunny Cradle n' Swing with the help of a friend and her son. 
First, hubby had to take it out of the box and assemble it which took about 10 minutes or so to do.  I watched him put it together knowing full well that I could easily do it myself but I enjoy making him feel useful, lol! All jokes aside, it was simple enough and when you are a new parent you truly appreciate putting together something in minimal time and with ease.
Simple & Quick = The Possibility of a Nap For Everyone!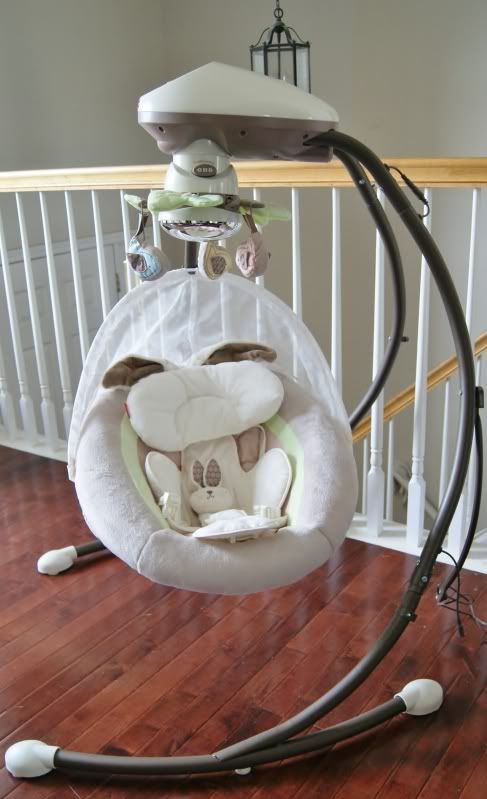 What immediately caught my attention was just how plush the swing was and I loved the gender neutral colors. My husband and I were talking the other day that if we have another baby we would want to hold off knowing the sex of the baby this time around. And with the warm earth tones this swing fits in nicely in our home's color scheme, quite honestly it would fit it nicely anywhere!
Let's talk about the My Little Snugabunny Cradle 'n Swing features:
Sophisticated new look – oh yes indeedy!
Subtle hints of 'nesting' – little one's look like they are wrapped in a little, warm cocoon.
Touches of feathers and the design of twigs and branches weaved throughout – fun & sweet!
Fisher Price swing seat has 2 recline positions – this is awesome if your baby suffers from acid reflux and needs to sleep reclined.

Fisher Price Swing features 3 seat positions – the extra bedroom that I tend to do work in has minimal space and since having my baby face me is important I can turn it sideways for optimal viewing and space saving.
Soothing side-to-side cradle motion – babies love to be rocked and soothed and this swing does the trick without mami completely losing sensation in her arms.
8 tunes – 4 soothing and 4 entertaining – very relaxing, be warned…it may lull you to sleep, too!
2 nature sound effects – baby may not be ready to enjoy the great outdoors so bring a little of nature to them.
An AC adapter has been added – now no fussing with batteries, just plug in and it's go time for baby.
Maximum weight limit: 25 lbs – again, perfect for that First Year.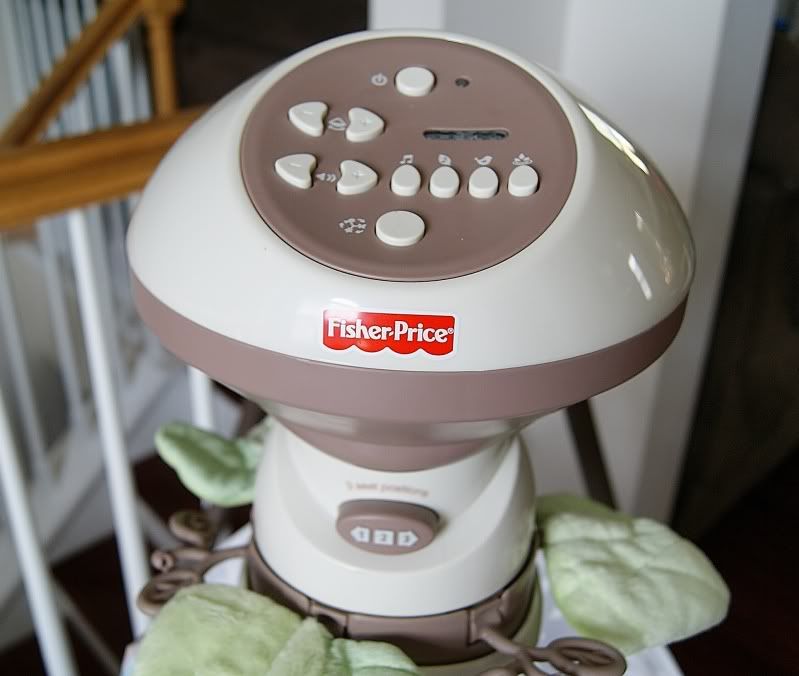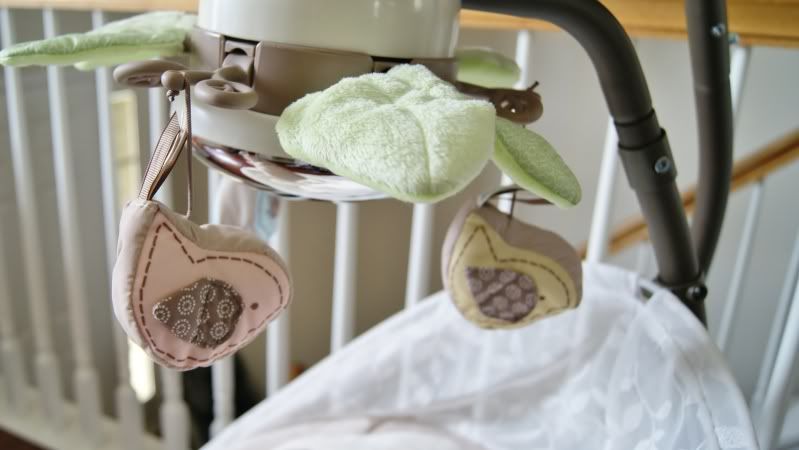 If you are looking for a swing this is by far a great choice and definitely worth it for your precious bundle.
Fisher-Price has also put together a wonderful Babygear guide – from moms like us through BabyCenter.com – that is sure to help you through finding some of yours and baby's First Year Favorites. You can take a look at their Top 10 List of Must Haves, stories, quotes and more helpful reviews here.  
My Little Snugabunny Cradle n' Swing Giveaway!

Enter below to receive your very own My Little Snugabunny Cradle n' Swing for your baby!Good luck to everyone and may your baby's First Year be as amazing as ours was and hopefully will be for our next little bundle of joy!
Disclosure – Compensation was provided by Fisher-Price, but Fisher-Price is not a sponsor, administrator, or involved in any other way with this post. All opinions expressed in the post are my own and not those of Fisher-Price. By the way, I love sharing my opinion with all of you!