Disney on Ice – Dare to Dream in Charlotte, NC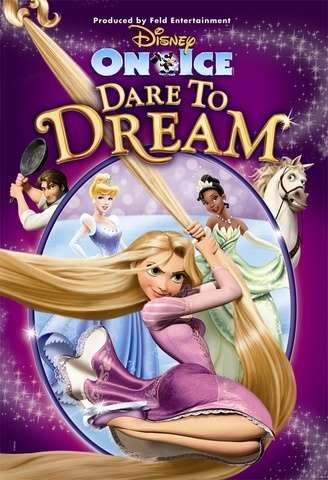 For the past several weeks my daughter has been diligently asking me, "Mommy when are we going to see the Princesses?" I couldn't wait to have a mommy/daughter evening out with her. Finally, October 6th arrived and off we headed to the Time Warner Cable Arena with friends. Once we arrived to the arena we saw so many beautiful little princesses, and some princes too, giggling with excitement getting ready for the show. Disney magic was definitely in the air. I have to say I was excited to see the show too. The atmosphere gave me the same thrilling feeling of when we go to Disney in Florida every summer.
Every year Disney visits us in Charlotte, NC and I have to say I have yet to be disappointed. We settled in our seats, the lights dimmed and the spotlights appeared – the magical show began. Beautiful ice skaters in wonderful costumes entered the ice rink. The story of Princess Tiana kicked off the show, followed by Cinderella and the awesome story of Rupunzel of Tangled. My daughter and her friend cheered, clapped, sang, and danced throughout the show. The show had lots of twinkling lights and a fabulous light show with some surprise fireworks. The show depicting each storyline so nicely and it was seamless how they went from one story to another.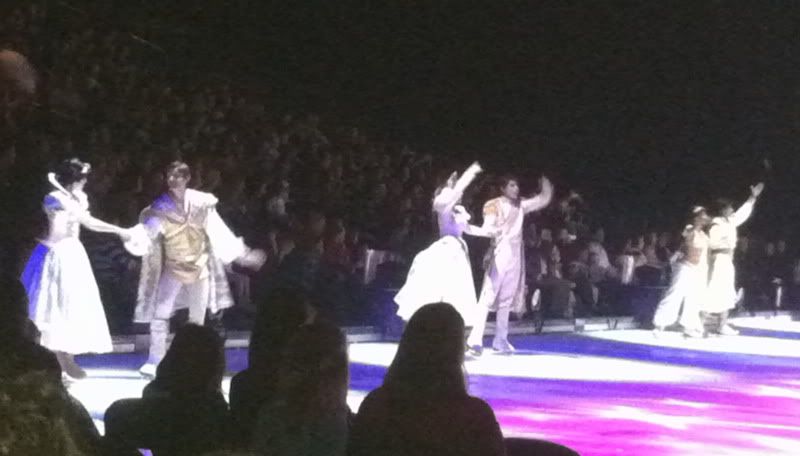 Minnie Mouse, Mickey Mouse, Donald Duck and Goofy were the grand marshals of the show and the audience just went wild for them. My daughter said her favorite part was when Rapunzel and Flynn flew through the air from her hair and when they released the lighted lanterns. A child was chosen from the audience to release the first lighted lantern-which I thought was so sweet. The finale was incredible, the three princesses were joined by Mulan, Ariel, Belle, and Snow White with their Princes to end the show with a bang.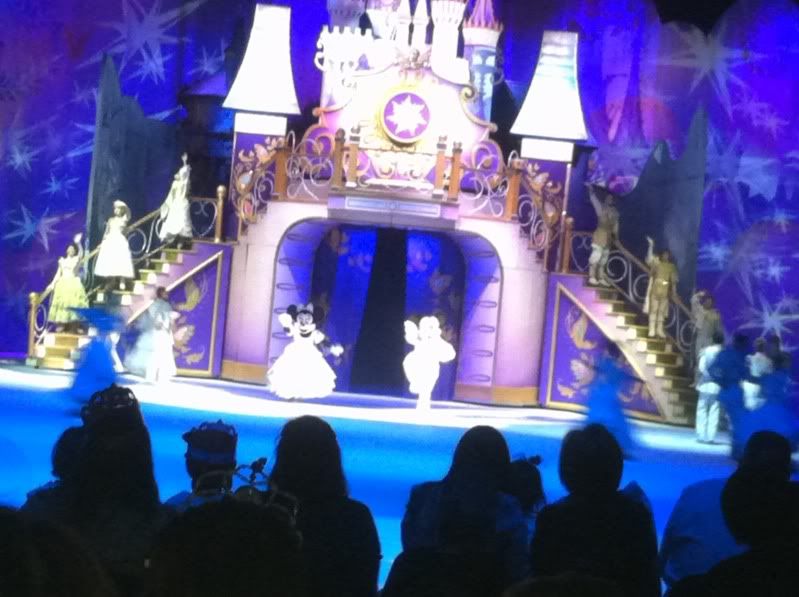 I loved that Disney embraced the uniqueness in all the Princesses. It was wonderful to see the diversity in the show. The show was about less than 2 hours with an intermission. There were children of all ages having a great time.
During the intermission I headed with my daughter to the souvenir table. We purchased Rapunzel's hair extension piece that my daughter absolutely loved. The souvenirs were adorable a good mix of prices. At one point, the inside combs of the hairpiece we bought got loose, so we went to exchange it. The souvenir vendor was gracious and exchanged it with no problem and even handed me a card that guaranteed my souvenir product for 2years from Disney on Ice Quality Assurance Deptartment – that was awesome! Also, if you plan on attending the show make sure you bring sweaters with you. It gets very chilly in there due to the ice.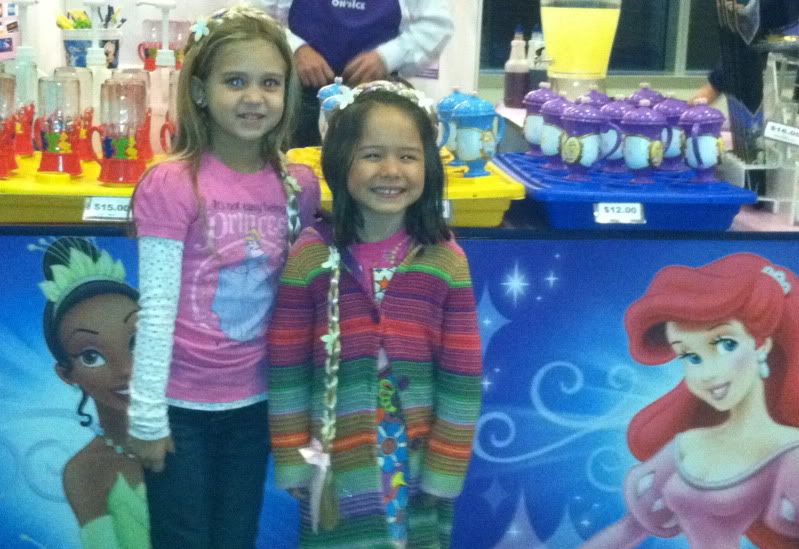 Our Mami 2 Mommy – North Carolina winners, Ruth and family, also made it out to the Charlotte show and had this to say, "The kids LOVED it! We had a GREAT time last night. Great show!" Congrats again, Ruth!
We ended the evening with two very tired Princesses who absolutely loved the show. My daughter woke up this morning and first thing she said to me was "Mommy that was a great show!" I had to agree with my little sleepy Princess. We can't wait until next year. Until then hope you all make it out there and have fun!
Tickets are still available for the following show dates in Charlotte:

October 7, 2011 at 7pm
October 8, 2001 at 11am. 2:30pm and 6:30pm (three shows)
October 9, 2011 at 12noon and 4pm
Mami2MommyNC readers Save $6 on ticket purchase with
Discount Code:

ICE
Discount code expires 10/9/11
Offer good for shows – 10/8 at 6:30pm and 10/9 at 12noon & 4pm
To Buy Tickets for the Charlotte, NC show you can go here.
For all other upcoming shows (Atlanta and Virginia your up next!) you can still purchase tickets here.

Disclosure – Tickets were provided for review purposes and another set to giveaway to a lucky reader.  All opinions are my own and does not reflect my review.