"Give Every Night New Flavor" Shredded Pork With Mushrooms #KrogerRecipes & Giveaway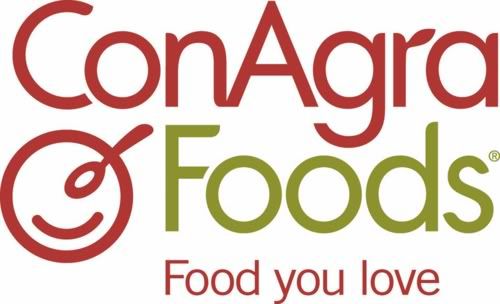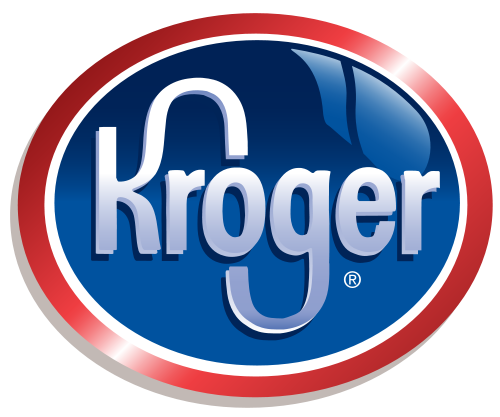 I am absolutely thrilled that even after my attempts at cooking from the Kroger "Give Every Night New Flavor" recipes I still have more to choose from to feed my family. So, next up for us was trying out the Shredded Pork with Mushrooms. Okay, they had me at mushrooms! But could I pull this off? I had never used a slow cooker before so this was going to be another challenge that I was about to undertake. Luckily this time around I had an assistant that was very eager to help out…my son, Shaunsito!
There is nothing more fun than being in the kitchen with little man. As I am learning to cook, so is my son. I cannot begin to tell you what a good feeling that is knowing that I am teaching something very important to my child. It warms this mami's heart.
So, Shaunsito and I grabbed the ingredients to get started on our culinary masterpiece.
Ingredients

8 servings (about 1 cup each)

PAM® Original No-Stick Cooking Spray

3 pounds boneless pork shoulder, cut into large pieces

2 cans (14.5 oz each) Hunt's® Diced Tomatoes with Spicy Red Pepper, undrained

1 can (6 oz each) Hunt's® Tomato Paste

1 pkg (0.87 oz each) pork gravy mix

3 tablespoons packed brown sugar

1 pkg (8 oz each) sliced fresh mushrooms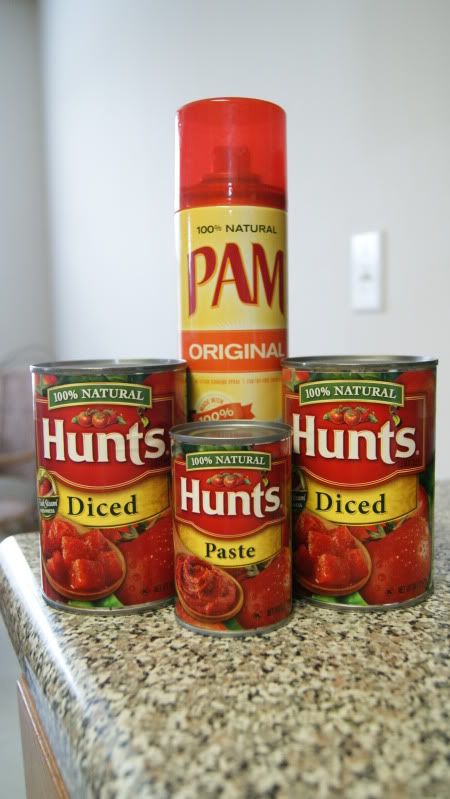 With our ingredients ready to go I asked my hubby for directions on how to use the slow cooker. He told me, "Plug it in, turn it on." Seriously? That's it? Here in my very own kitchen sat this dusty slow cooker that had not been used because I thought it was just too complicated and all I had to do was toss in the ingredients and turn it on for a few hours? Ha! I really had SO much to learn still.
Without further ado I followed the 2 directions needed for this simple recipe:
Directions

1. Spray inside of 4 to 5-quart slow cooker with cooking spray. Combine remaining ingredients in slow cooker.

2. Cover; cook on LOW 8 to 10 hours or on HIGH 4 to 6 hours or until meat is tender. Separate pork into smaller pieces.

My little helper proceeded to take the can of Hunt's Diced Tomatoes and put it into the slow cooker. Easy peasy. The only thing that proved to be challenging for Shaunsito was getting the tomato paste out of the can. Poor thing tried so hard but finally handed it over to me to get it all out.
With all the ingredients, except the pork, in the slow cooker I was still thinking how simple this was but would it be any good?
After making sure that Shaunsito was occupied elsewhere for this next part, I cut up and added the pork. Mixed it all around a little and got it ready for the slow cooker. Turned it on high and let it cook for 6 hours and stirred it every hour, just in case.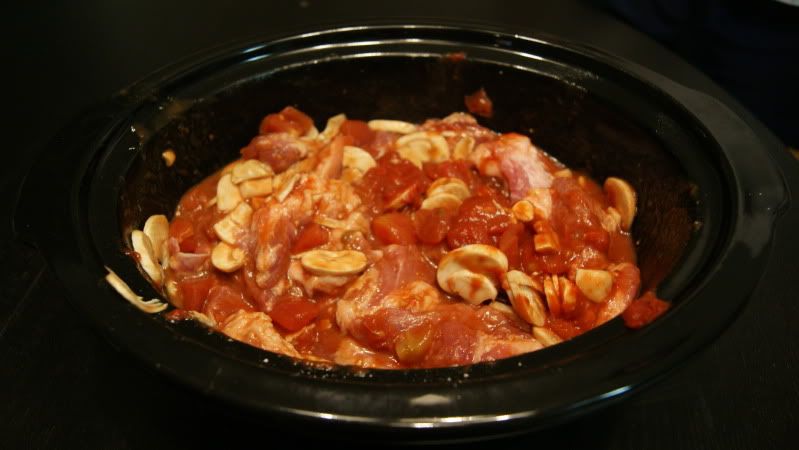 After waiting patiently for 5 hours I had to see if it was ready and couldn't wait to see how it turned out. Mind you it was 12:30 am and I had no business sampling anything that early in the morning late at night. But nothing stopped me from grabbing a spoon and trying it. OUCH! I had no idea that a slow cooker could get food that hot! I burnt my tongue and then had to wait about another hour before I could taste again. Go figure. But I stayed up and tried it out. Oh my goodness, so yummy! How could something with just 6 ingredients taste that good? And I wasn't going to feel that guilty knowing that it was 540 calories – unless I ate bowlful after bowlful.
The clincher was taking the Shredded Pork with Mushrooms to my in-laws so that they could try it out. Everyone was a huge fan! I will say because we don't often eat pork that it was a nice addition for when we do want to have some for dinner. A definite winner in our home!
And if you want to bring this winning recipe to your home you can! Just visit the "Give Every Night New Flavor" program – and thanks to our friends at ConAgra and Kroger – we are giving one (1) lucky reader a Prize Pack, valued at $50!
$25 Kroger Gift Card

Recipe Cards

A variety of ConAgra products
Be sure to enter below for your chance to win a Prize Pack and stop by www.GiveEveryNightNewFlavor.com for more great recipes. Don't forget that you can also click on the Coupon Tab for some great digital coupon savings for your Kroger Shopping Card. Don't have one yet? Now's the perfect time to sign up for free!
Enjoy the recipes and savings and come back and share your thoughts with us. We'd love to hear from you!
Disclosure: As part of this campaign I was provided compensation, promotional items and ConAgra products from ConAgra Foods. And most importantly a new way to feed my poor, starving for something good to eat, family.