HoneyBaked Ham & "Hop" Bring Easter Fun to Alpharetta, GA!

What:
Fans of HoneyBaked Ham and the 2011 animated and live action film "Hop" are invited to stop by the HoneyBaked Ham location in Alpharetta to meet characters from the movie. E.B., Carlos, Phil and the Pink Berets will be available to take photos with guests while some will win door prizes including Hop DVDs, HoneyBaked Hams, or E.B.'s favorite dessert—delicious Carrot Cake. This event is free and open to the public. No purchase is necessary.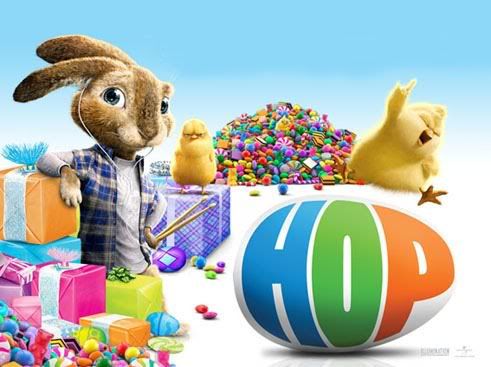 Where:
HoneyBaked Ham
7601 North Point Parkway, Suite A (South of North Point Mall)
Alpharetta, GA  30022
When:
Saturday, March 31 from noon to 4 p.m.
More:
Now available on DVD and Blu-ray, the "Hop" packaging includes a promotional coupon valid for $5 off a bone-in ham at participating HoneyBaked Ham stores nationwide. HoneyBaked is also partnering with Universal to give away $7,250 in prizes, including a $7,000 gift card to purchase a dream home entertainment system and a $250 HoneyBaked gift certificate.
For more information on the Universal promotion: http://www.facebook.com/HoneyBaked.
Don't forget when you purchase HOP nationwide, there are coupons enclosed for HoneyBaked Ham!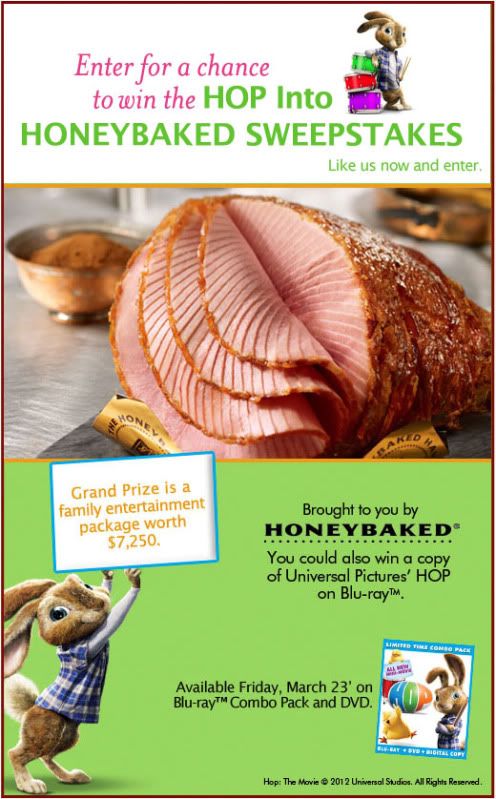 ABOUT HONEYBAKED:
HoneyBaked (www.honeybakedonline.com) is renowned for its slow-smoked, spiral-sliced HoneyBaked Hams and Turkey Breasts with signature sweet crunchy glaze, as well as a host of other entrees, side items and desserts. Since its founding in 1957, sharing and enjoying HoneyBaked premium foods has become a tradition for families nationwide who can now shop for them at more than 400 HoneyBaked locations and an online store. Whether its customers are marking holidays and special occasions or serving everyday meals, HoneyBaked helps families create life's delicious moments.