Mondays With Mimi – Mixed Feelings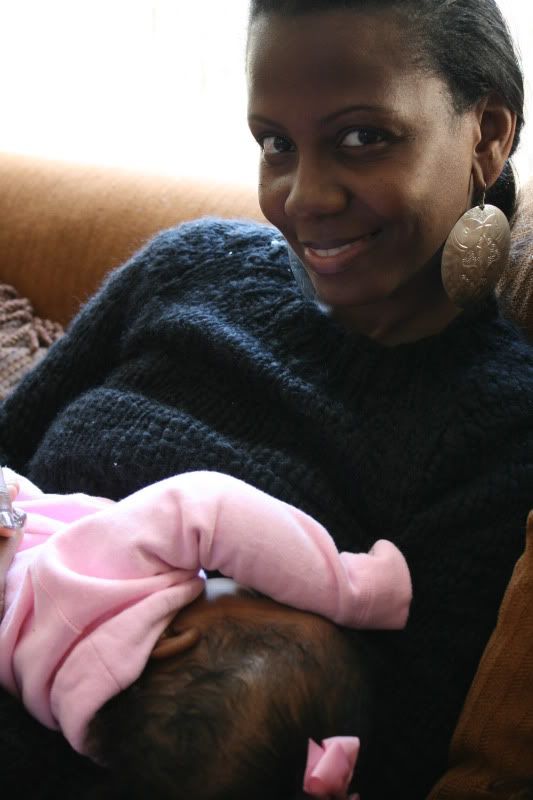 By Mommy Mimi
On May 12th of last year I gave birth to what will more than likely be my last child. I have purposefully taken in and cherished every moment with her. I have methodically captured all of her major accomplishments via written letters and photographs. These memoirs will allow me to relive her younger years when she gets to a point in her life when my mere existence will be embarrassment to her.
I have taken pride in dedicating the past year of my life to nurturing her in a way that only a mother can. With my son, I was only able to nurse for a few months before returning to work and having my supply diminish under the enormous stress of being a new mother and holding down a demanding corporate position. Upon my daughter's arrival there was no doubt that, I would nurse her for a year if it was the last thing I did.
The year is here and I am under pressure to wean her. There were days in the beginning when I wondered if I would make it and now I don't want to close the chapter on this part of our relationship. She is no longer showing interest during the day and as a result, my supply has diminished. To prolong the detachment I have given thought to keeping the night and morning feedings, but then something tells me that consistency will be the key to easily cutting the ties for her.
With discussions this week about putting my son on the school bus next year and weaning baby girl, I am all kinds of mommy "freaked" out about the things that the world will require them to do, while I still want to cuddle and kiss them. It comes with the territory I guess.
How have you triumphed over a major milestone and let go of your own feelings and given your child the freedom to run and grow…without you?!