Ringling Brothers and Barnum & Bailey Circus – Fully Charged – Charlotte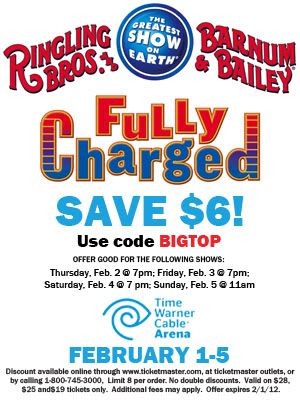 The greatest show on earth has finally arrived to Charlotte, NC. My family and I had a wonderful time attending one of our favorite shows. The circus did not disappoint and my children, ages 4 and 9, were so excited to see the show on opening night. The arena was filled with excited children and the lively atmosphere was contagious. We were ready to see some great acts and have some fun.
Before heading to our seats, we loaded up on cotton candy and snow cones in adorable circus cups. We quickly got to our seats and then the lights dimmed and the voice of the ringmaster filled the arena. "Fully Charged" is how the show began …..with a huge entrance.
My daughter was bouncing up and down in her seat and my son was already cracking up with all the highjinx of the clowns. The show had heart stopping tight rope walkers that you couldn't help but say ooh and ahhhh. One particular act that had me literally at the edge of my seat was the spinning double wheels of steel. I think I must of grabbed my son's arm several times thinking "Oh no they are going to fall".
My son, 9 years old, favorite part was the tigers. He thought it was amazing that these dangerous animals were nose to nose with their trainer. He also thought "The Human Fuse" was awesome. This performer literally was set on fire and catapulted across the arena – wow!
My daughter, 4 years old, loved the clowns acting silly and trying to fix the huge light bulb. She also loved the elephants, especially the way they could stand on their two legs.
The circus had beautiful costumes, talented animals and amazing acrobatics. It was high energy and the three-ring circus was electrifying and "Fully Charged". The show was about 2 ½ hours long with an intermission. It's a great show for all ages. Be prepared to spend money on your children for sweet treats and souvenirs. They are hard to resist.
If you haven't had a chance to take your family to the circus, don't pass up this opportunity to see a wonderful pastime from when you were a child. Tickets are still available for remaining showdates until February 5th.
Visit: http://www.timewarnercablearena.com/page.aspx?section=events&pagetype=events&id=5469 to order your tickets.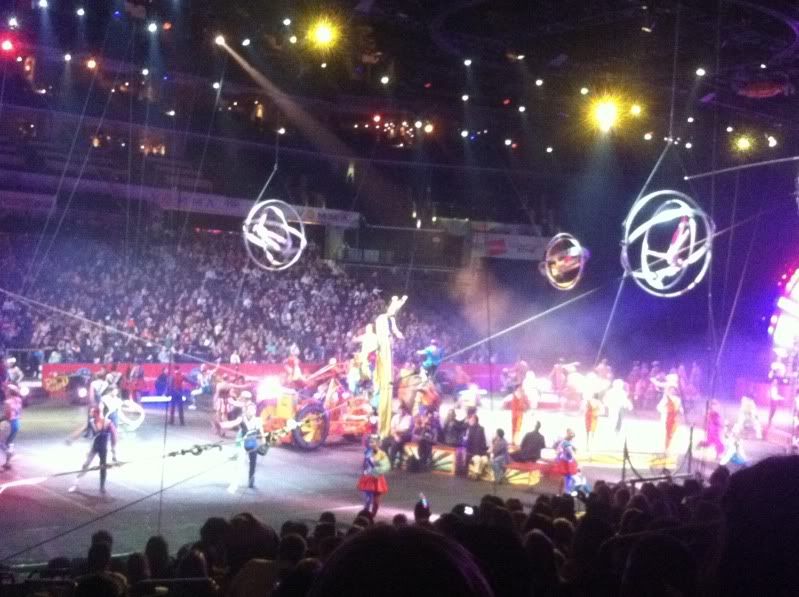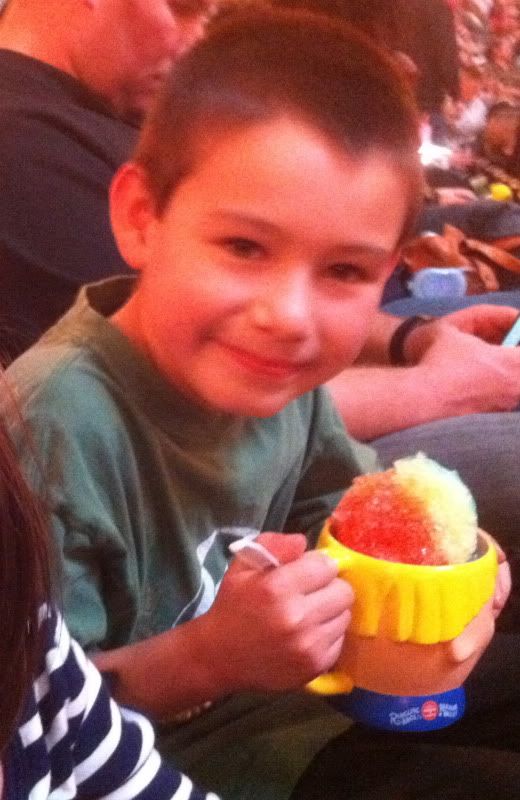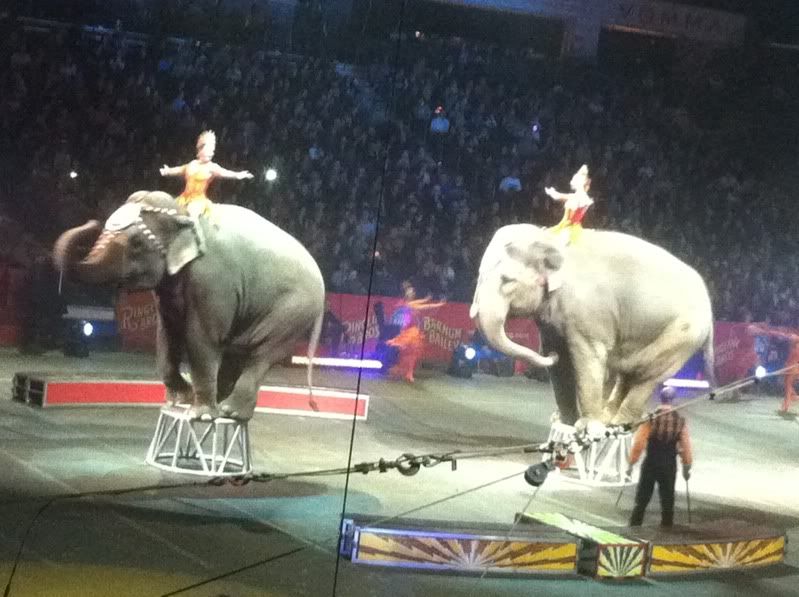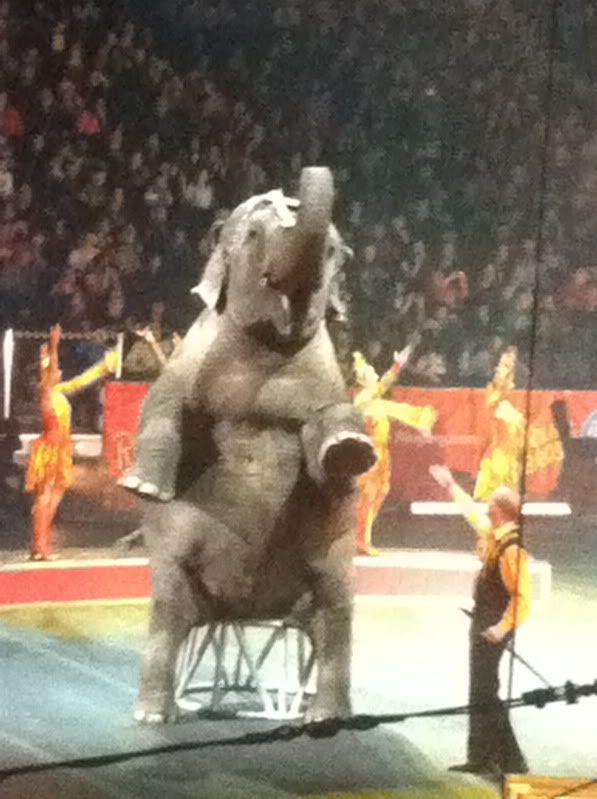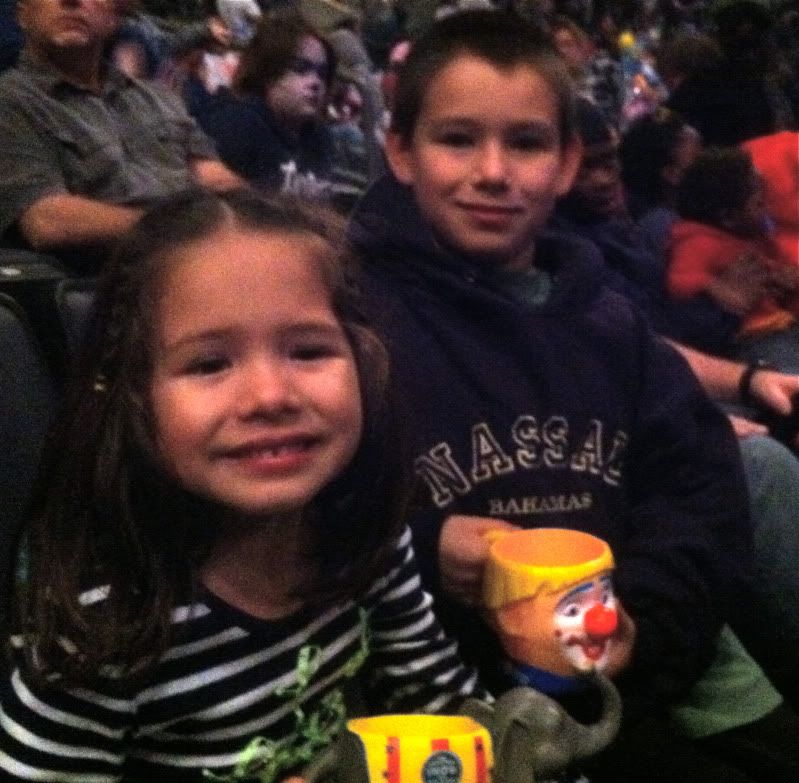 *Disclosure – In exchange for my attending the show and giving my review Feld Entertainment has provided me with complimentary tickets as Feld Family Ambassador.