'Share Your Breakfast' with Kellogg's and Action for Healthy Kids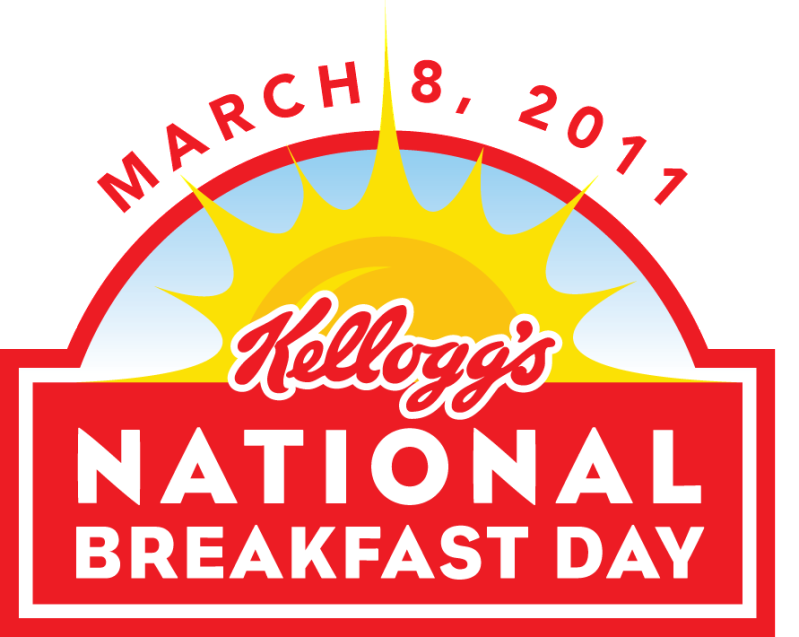 As a little girl I cannot begin to tell you all the times that I'd tell my mami that I did not need to eat breakfast in the morning. When I was young I thought I could play all day and get energy from candy – luckily my mami wouldn't allow it. And when I was a young adult I would try to convince her that I could live off of soda, bags of chips and the love of my latest novio-boyfriend. Yes, I had boyfriends before The Gringo Papi!
But my point is that if it weren't for my mami I would've thought breakfast wasn't really important and wouldn't have given it much thought as a mami now. What I was taught throughout my life was that breakfast was important. So now I make it a point to wake up early in the morning and provide my family with a good breakfast because I know it will not only get them through the day but will also help Shaunsito be a responsible adult and father one day. It will teach him to treat his health and well being very seriously. That is the example I want to set for my family and I hope you join me in doing the same.
Starting today, March 8th until July 31, 2011, Kellogg Company is asking you to Share Your Breakfast. By doing this you can help them and Action for Healthy Kids –  a nonprofit organization that focuses on childhood obesity and undernourishment – donate 1 million breakfasts to less fortunate children.
Providing an underprivileged child with breakfast is as easy as taking a picture or sending a text.
Simply take a photo of your breakfast and share it at www.shareyourbreakfast.com or text your photo with the word "Share" to 21534.  Or in Spanish on www.ComparteTuDesayuno.com and you can text your photo using the word "FAVOR" to 21534.
Each time you share a photo or description of your breakfast, Kellogg will donate the monetary equivalent of school breakfasts to Action for Healthy Kids.
Some important facts from the 2010 Dietary Guidelines tells us that:
Researchers reveal that if essential nutrients are missed at breakfast, people don't compensate for the loss at other meals during the day.
A study of U.S. school children found higher intakes of vitamins A and E, iron and B vitamins in those who consumed breakfast than in those who did not. The breakfast skippers were less likely to achieve even two-thirds of their recommended daily intake for vitamins and minerals.
Breakfast is a great time to get a head-start on nutrients the Guidelines note we as Americans are not getting enough of, including fiber, calcium, potassium and vitamin D.
And as a result, renowned dietitian and school nutrition expert, Dayle Hayes, MS RD, is advocating for the new program, Share Your Breakfast, which is supported by Kellogg Company and Action for Healthy Kids to help provide breakfast to children who might otherwise miss out.
So remember to spread the word, encourage your friends and continue to share during National Breakfast Month by:
Uploading your breakfast photo at

www.shareyourbreakfast.com

.

Text the word "Share" with a photo or description of your breakfast to 21534.

Rally your friends and family to share their breakfast. Spread the word any way you like!

Tweet about Share Your Breakfast using #ShareURbreakfast.
Hope to see you at breakfast mami!