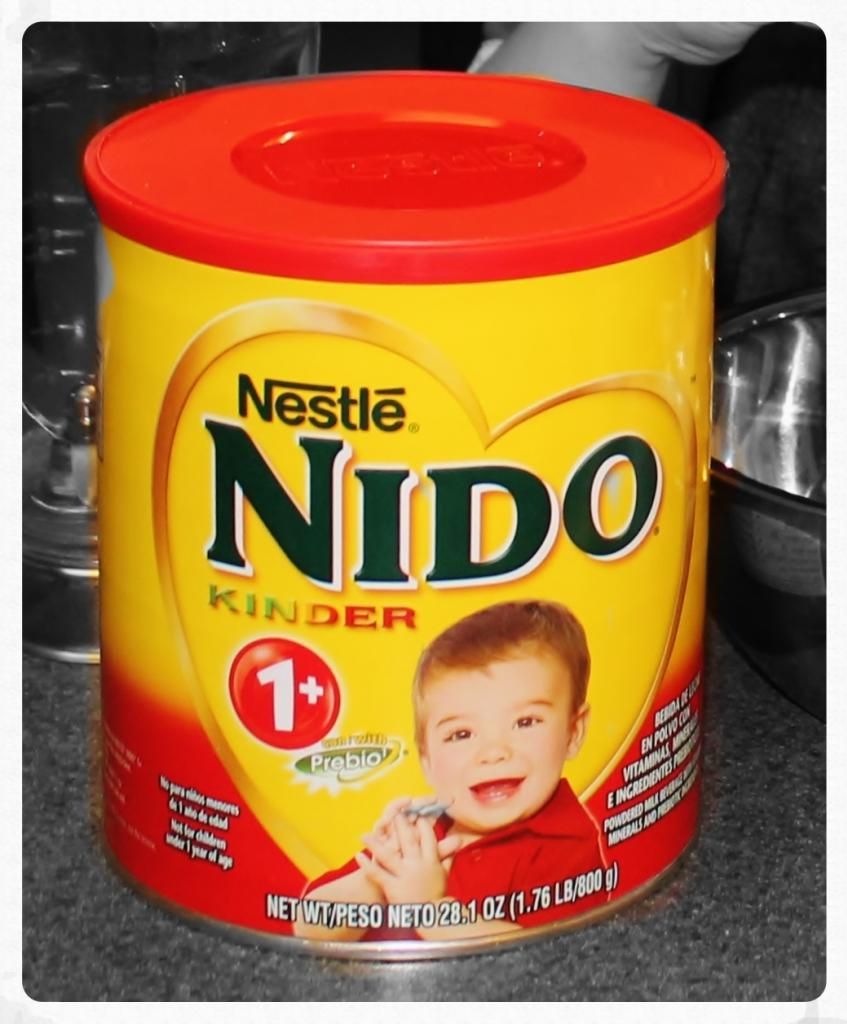 Disclosure:  This is a sponsored post with Nestle Nido.  However, all opinions expressed are my own.
With the New Year now finally  here many folks are looking to do things just a little bit differently to improve and/or change their lives.   I know there are a few things on my list and making sure that my family is healthy & happy is top priority!  
But things can be rough once the winter months hit.  We have a tendency to stay inside more, we turn into hibernating bears and holiday snacks are consumed in abundance.  Trying to get back on track is a challenge.  
The good thing is that my family & I are usually open to making changes. That may mean trying new, healthier foods or creating a new routine that doesn't have us just sitting around all day.   So, within the first week of the new year I have already incorporated 3 things into our lives:  
#1  More intake of water
#2 More exercise
#3 More vitamin enriched foods & drinks
With just 3 simple changes to our lives I know we'll be on the right track for 2015.  However, my biggest challenge comes in the form of my 6-year-old son, Shaunsito.  Typically he loves his fruits and vegetables, can't get enough of them.  But when it comes to breakfast during the week he would rather have cereal (with no milk) and orange juice.  On occasion I can sneak in some toast or an egg but you can forget about any fruit in the morning And with his long days at school I want to make sure he is able to keep up with his classmates.
Luckily my friends at NESTLÉ gave us the opportunity to try out their Nestlé Nido Kinder 1+, which is a yummy powdered drink that not only has a great taste but gives children that extra energy that they may find themselves needing throughout the day.  
NESTLÉ® NIDO® KINDER 1+ is a powdered milk beverage with 13 vitamins and minerals to help support your child's healthy growth and development. NIDO® 1+ also contains Prebio1®, an exclusive blend of fiber. Fiber helps to maintain a healthy digestive system.
Once we visited the Nestlé Nido website I was able to find various different tips, nutritional information and recipes that are very helpful to parents.  I know much of my worries about health stem from my own minor health issues like iron-deficiency anemia.  So, even for me to indulge in my favorite coffee, I could still add some Nestlé Nido and get a little iron boost which is great and won't make me feel as guilty!
One very simple recipe I found that I thought would  be perfect for our family was the Strawberry and Banana Smoothie.  It was simple enough for even Shaun to try out on his own.  He really enjoyed making and drinking it.  Check him out below in his first YouTube video review and tell us what you think!
Strawberry and Banana Smoothie
RECIPE INSTRUCTIONS:
Prep Time: 5 min

Cook Time: 0 min

Standing Time: 0 min

Servings: 2
INGREDIENTS:
1 cup water

3 heaping tablespoons NIDO 1+

3 tablespoons NESTLÉ LA LECHERA Sweetened Condensed Milk (optional)

1 cup chopped fresh or frozen strawberries

½ cup ice cubes

½ small ripe banana
DIRECTIONS:
PLACE water, NIDO 1+, sweetened condensed milk, strawberries, ice and banana in blender; cover. Blend until smooth.
Now our new year AND our mornings will be just a bit brighter and easier knowing that our family can get some added vitamins and nutrition thanks to Nestle Nido.
Cheers to an awesome 2015  and don't forget to enter our Rafflecopter Giveaway below.  
It ends on January 14th.  
Good luck!