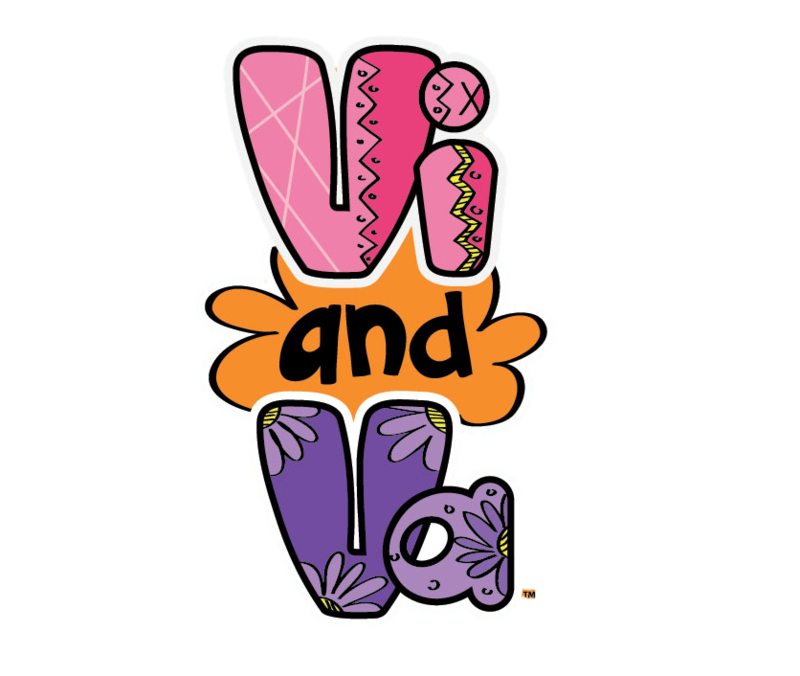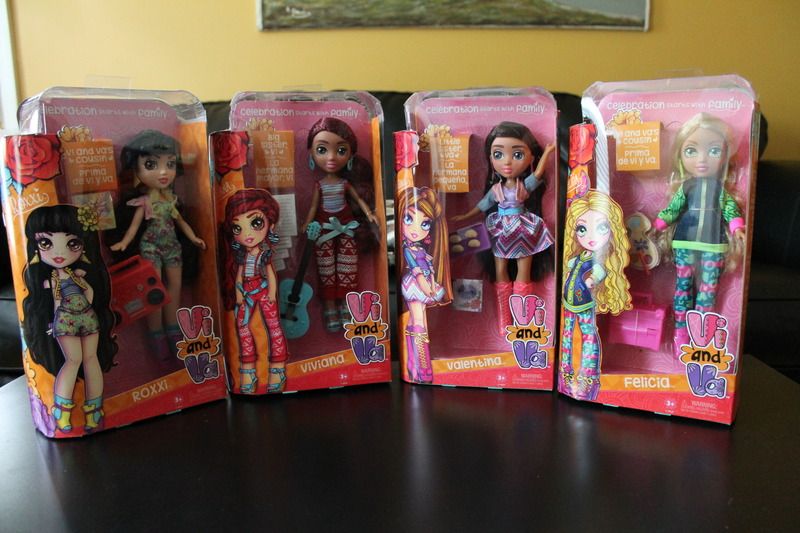 This is sponsored post in collaboration with Vi and Va Dolls and Latina Bloggers Connect. However, all opinions expressed are my own.
Growing up I wasn't the type of little girl that played with dolls. I never could connect myself to the dolls that all my other friends were playing with. As a matter of fact, I'm pretty sure my older sister Daphne can recall me taking markers and coloring her dolls! Yes, I had issues with them, even at a young age. And as an adult I still wondered why there weren't more options and a representation of all the fabulous little girls out there. Then along came Vi and Va.
Vi and Va is a recently launched fashion doll line inspired by Latino cultures.  Vi and Va (pronounced like Viva!) are two teenage sisters: Viviana (Vi) and Valentina (Va).  For these girls, every day is an adventure and a reason to celebrate the bonds of family and friendship. Vi and Va, along with their best friends/cousins Felicia and Roxxi, were created to help girls honor and embrace their heritage.  The themes and storytelling within the line focuses on both family and culture.  The 4 main characters are not just friends, they are also family! 
I really love how the Vi and Va dolls embrace not only family but extended family. When my two sisters and I were growing up we had many, many cousins BUT they all lived in Peru. It was always a little sad seeing friends getting together with their aunts, uncles and cousins but at least I had my two sisters. My sisters were the world to me, still are, and I think even now there are girls that have their cousins outside of the country and probably would love to have them closer.
The family of Vi and Va dolls is a great way to connect cousins that are far away. My 6-year-old son, Shaunsito, suggested that if a little girl here bought two dolls she could keep one one doll and send the other to her cousin. Then they could create adventures for them both and Skype, email or write letters sharing them. How fun does that sound?
Meet the Family of Dolls
Viviana (Vi) – She is the older, 16-year-old sister that is spontaneous and easy going. She's passionate about sharing her love of music, and she's always ready to break out her guitar at family gatherings. She also loves creating new styles as a fashion designer.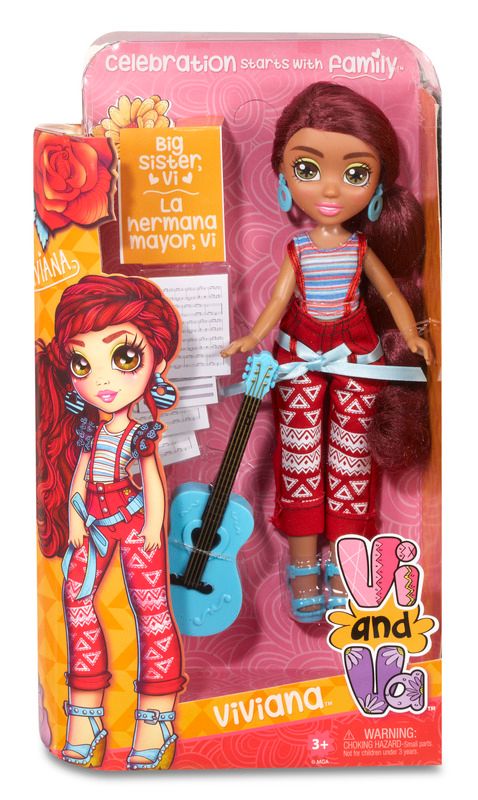 Valentina (Va) – As the younger sister, 15-year-old Va is very neat and organized. She loves learning to cook from her mother and grandmother. She 's already perfected several savory family recipes, like empanadas. She also loves trying out new hairstyles, and making herself look unique with ribbons and flowers in her hair.
Felicia – Cousin to Vi and Va, is 17-year-old  artist. She sometimes finds it hard to focus, but then, out of nowhere she'll have a creative explosion and come up with a genius idea for her next artistic masterpiece!
Roxxi – Also a cousin, this 18-year-0ld dancer can at times be a bit of a klutz. But put on some music and she will suddenly become elegant and graceful with all kinds of dance moves, from ballet to hip-hop to salsa.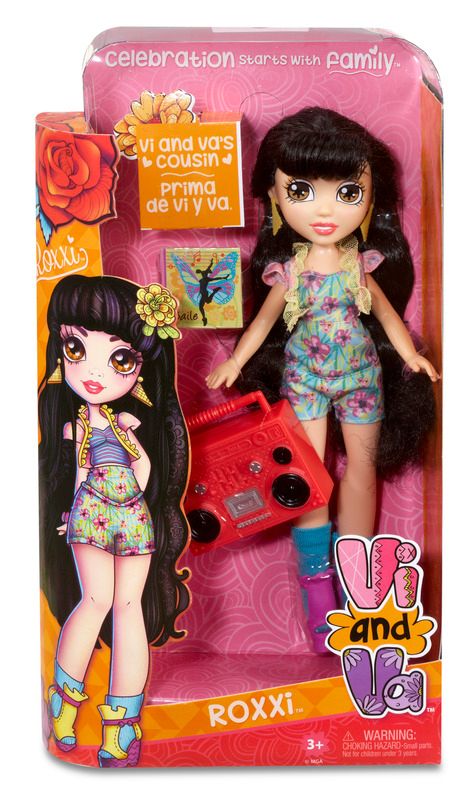 Shaunsito and I talked at lengths when we received these dolls. He immediately connected Valentina to me. 
Some of my favorite comments from Shaunsito were:  
"Mommy, she looks like you…except you don't cook much." – Okay, so he got me on that one but I told him that I was learning to enjoy it just like Va and one day I would teach him.

"Va is the younger sister like you!"

"I wish I had a brush to fix her hair" – This was after getting Valentina out of the package and messing up her hair.

"I like all the colors on the box, it's cool" 

"This would be good to give to Mimi. I have to give her one!" – Mimi is his 8-year-old cousin. And yes, she will absolutely get one!

"If Anika had a birthday, I'd give her a doll because she wants to learn Spanish" 
I know how many important conversations will come from these dolls, how many mothers will talk to their daughters about them but this also opened the door for my son and I to talk about familia/family y nuestra cultura/our culture. And it gave me a warm, happy feeling to know that dolls are finally going in the direction I had hoped for as a child. Better late than never, no?
You can check out this video of Shaunsito telling us a little bit about Valentina and remember that the line of "Vi and Va" fashion dolls are available exclusively at Target stores and on Target.com. After the video, don't forget to enter our GIVEAWAY!
GIVEAWAY – Vi and Va Fashion Designer Doll Viviana
For more information, please visit ViandVaDolls.com and join the conversation with their social community on  Facebook  and Twitter.
Comments submitted may be displayed on other websites owned by the sponsoring brand. 
–
This is sponsored post in collaboration with Vi and Va Dolls and Latina Bloggers Connect. However, all opinions expressed are my own.