Yo Gabba Gabba! Live There's a Party in My City Giveaway
If this picture of my husband dressed up as DJ Lance Rock Halloween last year didn't get your attention than nothing will.  It still burns my retinas to look at it! Haha. Love you honey –TheGringoPapi!  Anyhow, if you haven't guess it Yo Gabba Gabba! Live:  There's a Party in My City is coming to not only Atlanta this weekend but to a venue near you!  However, I am TOTALLY pumped up about the Atlanta show.   Want to know why?  Okay, but this is a super secret that I have yet to tell hubby about…at the 2pm show at the Fabulous Fox Theatre will be performing Georgia natives The Zac Brown Band who hubby worships!   I can't wait till he finds out and he has been warned not to read this post until after the show because I want him to be surprised.  But don't worry if you are attending the Saturday show because you have awesomeness coming your way as well.  Athens-based Drive-By Truckers will perform both shows on Saturday and for the Sunday, 5pm show Atlanta's own Grammy Award winners Arrested Development will join DJ Lance Rock on stage.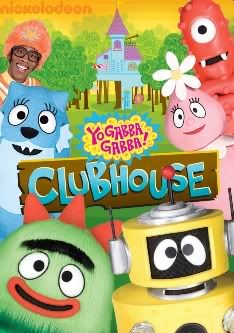 It is so wonderful to see all these talented and amazing artists getting out there and jamming with not only the kids but with the parents!  And other special guests include a surprise Dancey Dance guest, and Hip-Hop legend Biz Markie who will also join the party showing kids how to beat box with "Biz's Beat of the Day." I told you, awesomeness for all! Whoohoo!

It's not too late to get your tickets. So for complete tour and ticket information, visit www.yogabbagabbalive.com.
**Giveaway Alert!** – And as a special thank you, one (1) very lucky reader will receive a Yo Gabba Gabba! prize pack with:
DVD: "Yo Gabba Gabba! Clubhouse" – The Nickelodeon DVD "Yo Gabba Gabba!: Clubhouse" released on June 15 and features performances by musical guests Erykah Badu, The Killers, Jimmy Eat World and more.
And "Yo Gabba Gabba!: Music is Awesome Volume 2."   Fans can enjoy a new, super radical compilation of music featured from Seasons I, II & III.  Jam-packed with Super Music Friends & all of the songs you've grown to love including those from Weezer, MGMT & Jimmy Eat World.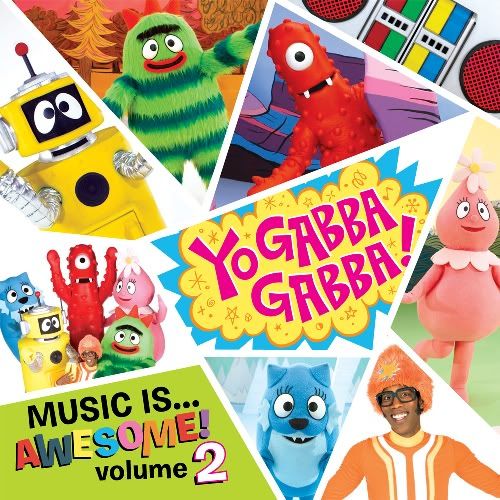 So how do you enter to win?  Visit www.yogabbagabbalive.com find nearest city then follow @YoGabbaGabba and send this tweet out:
"@YoGabbaGabba There's a Party in My City! (Insert city) #mami2mommy"
Giveaway ends Monday, November 1st at 11pm EST.  Winner will be contacted/announced November 2nd.

Good luck to everyone and please feel free to come back and share your Yo Gabba Gabba! Live stories, video, photos, etc.  Hope to see you and your family at The Party in YOUR City!
With all my mami love,
Mami Jennifer
*Please note I received tickets for this show to review and 1 prize pack to giveaway.  This no way influenced my opinions except made me wonder if I should be exposing my hubby anymore to Yo Gabba Gabba! lol.*