Get Ready For Monster Jam in #Charlotte! 1/8 & 1/9 #Giveaway

This past Christmas our 7-year-old son, Shaunsito, got to experience his first go with Monster Jam trucks. And boy did he love it! With all the gifts he received these two trucks were by far his favorite. I have to admit, hubby and I were having  a blast too!
So, what could top that present? A family night out to see the Monster Jam trucks at Time Warner Cable Arena in Charlotte! For two nights, January 8th & 9th, you can go check them out, too.
Tickets are available through Ticketmaster here.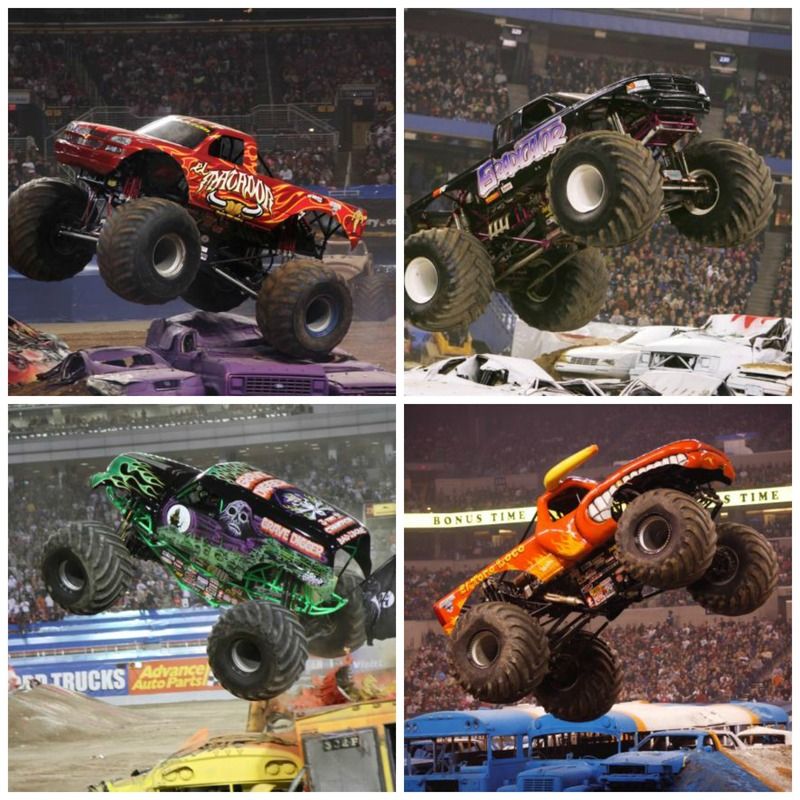 The 2016 touring season brings more Monster Jam excitement, providing entertainment tailored perfectly for your family's budget, and these colorful, larger-than-life beasts are sure to capture the hearts of both young and old. This event will feature eight different trucks including Captain's Curse, Doomsday, El Toro Loco, Grave Digger, Hot Wheels, Mad Scientist, MM Dalmatian and Zombie Hunter. Approximately 12-feet-tall and about 12-feet-wide, Monster Jam trucks are custom-designed machines that sit atop 66-inch-tall tires and weigh a minimum of 10,000 pounds. Built for short, high-powered bursts of speed, these trucks generate 1,500 to 2,000 horsepower and are capable of speeds of up to 100 miles per hour. Monster Jam trucks can fly up to 130 feet over 14 cars side-by-side and up to 35 feet in the air.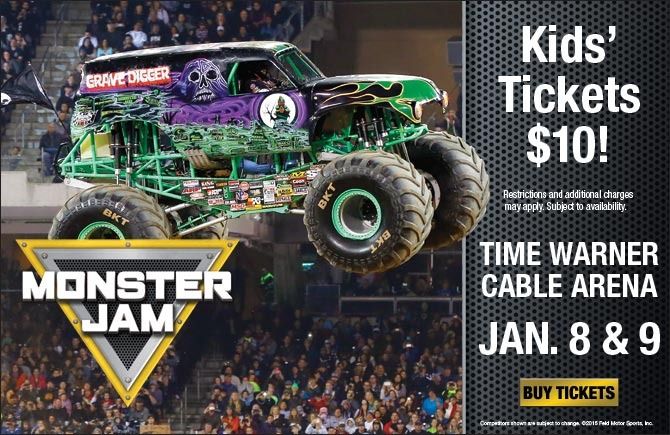 GIVEAWAY!
You can also enter below for a Family (4) Pack of Tickets to see the show on Opening Night,
January 8th at 7:30PM. GOOD LUCK!