Mondays With Mimi – Spring Fling Fashion
Old Man Winter and Jack Frost definitely teamed up and dealt out a whopper of a cold weather beating to the majority of the country this year.  From weekly record-breaking snowfalls to southern ice storms, I think it is safe to say many are anxiously awaiting consistently warm temperatures.
Mild breezes, pretty flowers, itchy noses and watery eyes are upon us. I don't know about you but I have mixed feelings with the arrival of each new season because that just gives me an opportunity to audit my clothing situation and realize that I need to go shopping. Now that I have two children, shopping has taken on some additional responsibilities. Not only does the clothing have to be CHEAP, it must also be functional and pleasing to the eye. My how times have changed, at one time cute was the only requirement.
Lately I have been scouring magazines for fashionable pieces and seeing how I can make them work into my lifestyle as a SAHM of two who likes to G.O. Here are five pieces that I believe all women need to consider adding to their wardrobe this season.
Cross Body Bag: Uber functional. These bags often come with a short and long strap. The longer strap allows the bag to hang across your body, some are even roomy enough to toss diapers and a few baby items in leaving your hands free. Operative words: hands free..nuff said.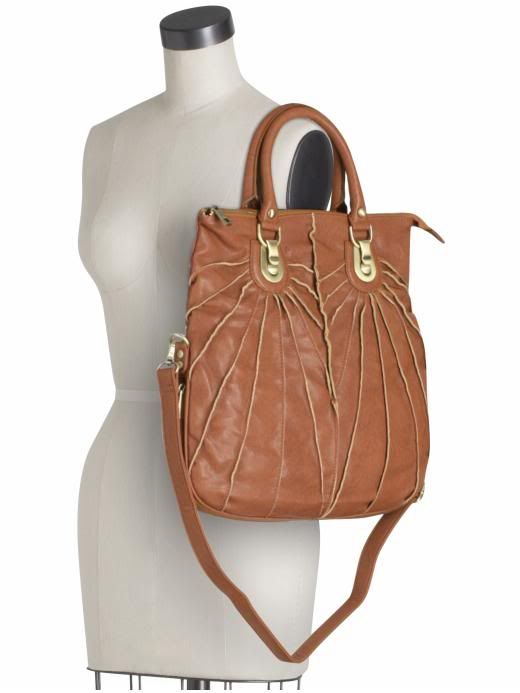 A Good Pair of Jeans: Nothing better than a pair of jeans that fit perfectly. Whether you like them skinny, wide legged, tye dyed etc. they are an absolute Mami/Mommy staple. Yes, I know jean shopping is such a pain but they are so necessary. A great fit can make a white T- shirt look phenomenal. While rolling with the children I would recommend not spending a great deal of money on them. Red cupcake icing doesn't come out of denim easily. Trust me.
A Fab Pair of Flats: Even if you are wearing jeans and a plain shirt your shoes can seal the deal. With low cost retailers such as Target and Payless offering up some viable options, you don't have to spend a ton. I would recommend putting in some insoles. Walking in the park or chasing a toddler can wreck havoc on your feet in flats with no support.
Layering Pieces: Self explanatory. With young children you can almost count on the unexpected boob leak for the nursing mama, or the barbecue sauce stain from opening the packet while driving. If you are layering, it is so easy to take off your top layer or add a light jacket or shirt and still look neat.
Nail Polish: My name is Mimi and I am a nail polish addict. It's amazing how something so trivial can lift the spirits. Admit it; there is something therapeutic about looking down at shiny, polished nails, toenails included. The new Sally Hansen Nail Effects are all the rage. They go on easy, last a long time and don't require drying time. Perfect for the Mami/Mom on the go that doesn't have time to watch paint dry.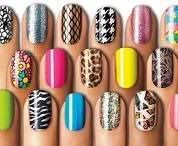 What's on your spring wardrobe wish list?