The Muppets Take On Halloween y Dia De Los Muertos With Fun Activities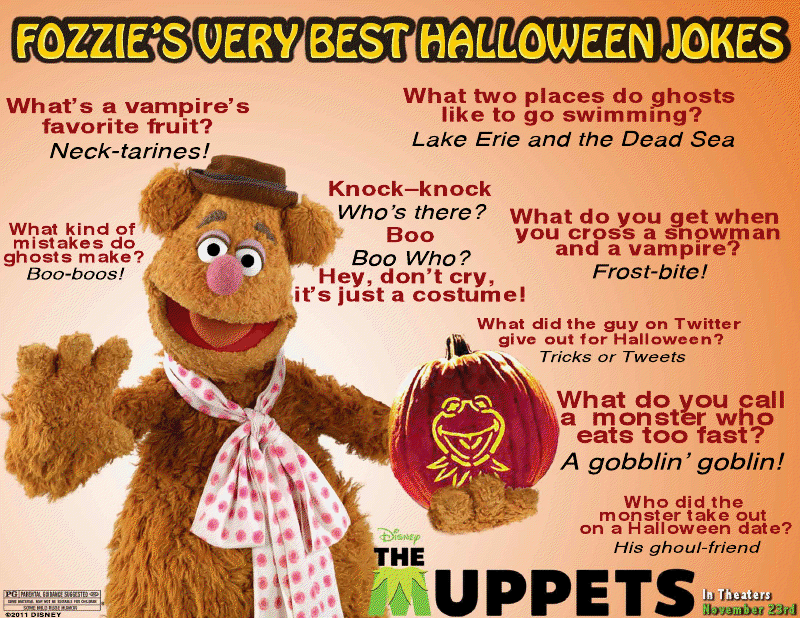 The Muppets are coming, the Muppets are coming! Halloween is coming, Halloween is coming!
How crazy is it that Halloween is this weekend? I swear I was just enjoying our trip to Hilton Head beach like just the other day! Anyhow, aside from the fact that Halloween is almost here the next day to look forward to is November 23rd when The Muppets finally make a return to the theaters!
Until then you and your family can get a head start on the Muppet madness and fun with Fozzie's Very Best Halloween Jokes. He was even clever enough to include some social media humor. Pretty smart bear!

Don't forget to print out your Kermit Pumpkin Carving Activity Sheet and as an added bonus The Muppets are even recognizing the Latino community with a Dia De Los Muertos (Day of the Dead) activity/coloring sheet with Kermit's face. Love it!
¡Que viva Los Muppets! Long Live The Muppets!