Win a #BLENDED "Family Adventure Pack"! #Sweepstakes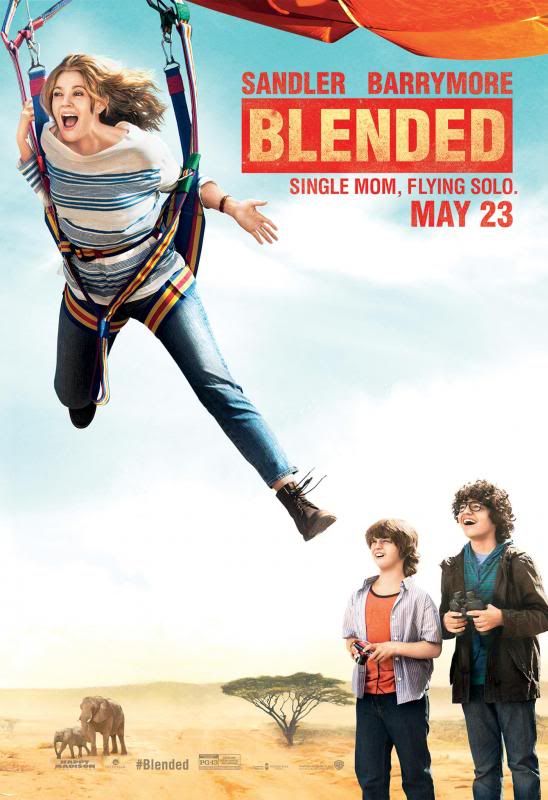 I can't even begin to tell you how long I've been waiting to see Drew Barrymore and Adam Sandler back together, making another hilarious movie!  Now, we all get the chance on May 23rd, to check out the upcoming family movie, Blended.
Synopsis

After a disastrous blind date, single parents Lauren (Barrymore) and Jim (Sandler) agree on only one thing: they never want to see each other again. But when they each sign up separately for a fabulous family vacation with their kids, they are all stuck sharing a suite at a luxurious African safari resort for a week.
SWEEPSTAKES
Watch the trailer below and answering the following movie question in the Rafflecopter for your chance to WIN the following Blended Family Adventure Pack:

Grand prize includes:
1 – BLENDED One Sheet

1 – BLENDED Men's Tank Top T-shirt

1 – BLENDED Woman's Tank Top T-shirt

1 – BLENDED Fanny Pack

1 – BLENDED Safari Hat

1 (Admit Two) – BLENDED Hollywood Movie Money (Hollywood Movie Money is a free admission voucher to see a predetermined film (BLENDED) redeemable nationwide starting 05/23/14 and valid for a limited time for use in any theater excluding AMC Theaters.)