Disclaimer: This is part of a sponsored collaboration with
Latina Mom Bloggers
and Pampers.  All opinions are 100% mine.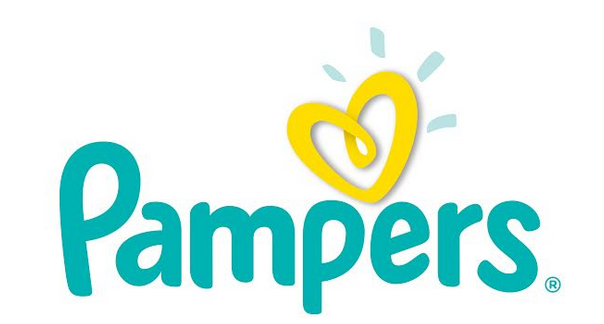 Sometimes after a very long day it isn't always easy for me to get to sleep. I just can't wind down. Apparently my 6-year-old son, Shaunsito, has the same issue. So on those nights we cuddle together and I share some of my favorite moments from the first years of my son's life. I tell him story after story about all his first moments starting from the day he was born. He loves hearing these stories and being able to continue sharing them long after they have happened allows me to hold on just a bit longer to my little boy.
Shaunsito and I laugh as I tell him the story leading up to his birth. How that day daddy had to rush me to the hospital after eating lots of pizza because it made the little peanut in my tummy do all kinds of happy dances, kicks and rolls. Boy was that one happy and full baby! Without skipping a beat, Shaunsito always turns to me and says, "That's why I LOVE pizza, right?" Yes, hijo, that is exactly why.
Even before our little boy made his appearance into the world we were head over heals in love with him. That first image of him changed our lives forever. And after that moment any time I see a picture of my son I can feel the tears coming. I'm a complete mush now – darn hormones.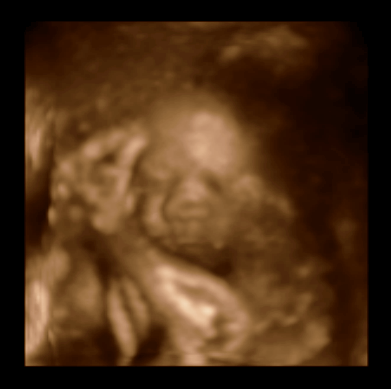 Look at my sweet little boy above! Talk about love at first sight, right?
Now, just in time for Valentine's Day, Pampers latest campaign just pulls at the heartstrings and gives "love at first sight" a whole other meaning. They really do understand that there is nothing more joyful or rewarding than the precious first-time moments shared by little ones and their families. So, in honor of this special journey, Pampers has released a compilation video entitled "Firsts" that highlight those wondrous "first" experiences together.
Grab some tissue, get ready to smile and cry, then hit play.
We trusted in the advice that our hospital and doctor gave us as new parents and knew that Pampers Swaddlers was the right choice for us. Apparently we aren't alone as it is the #1 choice of hospitals in North America and the first diaper worn by millions of babies.  As a new and at times very tired mom, it was also great  to know that our precious baby would be protected for up to 12 hours with one of the softest diapers. After all my overprotective tendencies it was good to know that Pampers was overprotective, too!
From the first time Shaunsito fell asleep on me, to his first doctor's visit, to the first time he ate baby food right until his first game of hide-and-seek, Pampers has seen us through it all and we wouldn't have wanted it any other way!
Now you have a chance to share your baby's "firsts" during our #PampersPrimeraVeces Twitter Party!
Join @PampersLatinoUS and Latina Mom Bloggers for a Twitter party to celebrate Valentine's Day and baby's firsts! Prizes include, Canon DSLR Camera, ERGOBaby Carrier, gift cards and more! To be eligible to win prizes, you must RSVP at LatinaMomBloggers.com.
GIVEAWAY
We'd love to see you at the Twitter Party but just so that you have more chances at some great Pampers gifts we also have an amazing #PampersPrimeraVeces GIVEAWAY for one person to win a prize pack valued at over $100 that will include:
My First Valentine's Day Bib

Pottery Barn Stroller Blanket

Alex and Ani "Mom" bracelet

Tiny Love Follow Me Fred Toy

I Love You Through & Through Board Book

Pack of Pampers Swaddlers

Pack of Pampers Wipes
Be sure to enter through Rafflecopter below and let us know in the comments: What is your favorite first milestones shared with your baby?
Good luck!