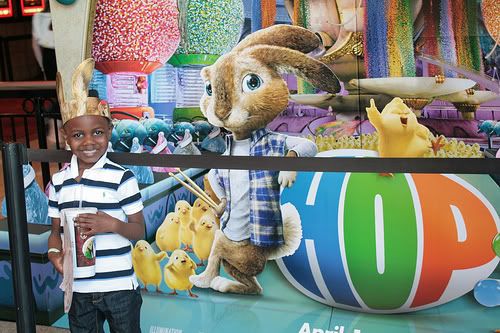 By Mommy Mimi
I mentioned earlier in the week that this past weekend I got the awesome opportunity to take my son to see a screening of the new movie HOP.
Movie was uber cute. Movie was about the plight of E.B., the bunny you see on the commercial ditching his destiny as the Easter Bunny and instead fleeing to Hollywood in hopes of becoming a well known drummer.
Russell Brand of "Bring Him to the Greek" fame was the voice of E.B. and I totally love his accent so that captivated my attention from the very beginning. The movie was indeed funny and I think the producers did a great job of blending in some appropriate adult humor to make the film enjoyable for both adults and children. Another plus, the movie was just long enough to complete the plot and ended just as the children started to get antsy.
Movie is in theaters April 1!