Turned My "Side Hustle" Into My Dream Job, Now It's Your Turn!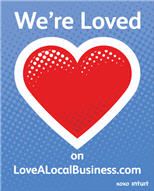 For many years I had worked a corporate job doing things that I sort of liked. But my heart and passion was always in something else. So after putting many hours a week into my full-time job I would then go work many other part-time jobs in public relations, marketing, event management, and social media, to have an outlet for my passions. It was all in hopes of landing my dream job which I never realized could actually stem from my "side hustle"!
All the other small jobs translated into more full-time, corporate opportunities in those areas but it still wasn't enough for me. I wanted my own thing and was working night and day to achieve it. Then a light at the end of the tunnel shone through in the form of being laid off my job. And my husband turned to me and said "Honey, why don't you start your own business?" And so it started. I began working as a Public Relations and Social Media Consultant. I have been very lucky to have had so many wonderful opportunies to work with not only large brands/companies but also smaller businesses because I don't want to forget about people like me that could really use some assistance in getting to that next step.
And because I am not the only one who wants to help small businesses grow and reach that next step I am proud to announce that I am working with Intuit's Love a Local Business competition! Now you have your chance to not only nominate a local business but can even nominate yourself! There are so many amazing businesses out there that could really use some help and this is your chance to be a voice for entrepreneurship!
I know this is just the start that many entrepreneurs need and this support is not only amazing but much needed these days. A huge thank you to Intuit for recognizing this and giving back to our communities and giving entrepreneurs and small businesses a voice again! So hurry and turn your "side hustle" into a dream job or take that next big step in your business. Good luck!
*My husband and I were so inspired ourselves that we nominated each other for this amazing opportunity! You can vote for my husband's business, Hutch & Son Vending or mine, Ash Breeze Media for our families chance at continuing to grow our respective businesses so that we can continue giving back to our communities.
Thank you so much!
It's been very exciting starting my own business, so I'm curious to know:
What dream business would you love to start? By replying you will be entered to win an iPad 2!
This is a sponsored conversation written by me on behalf of Intuit's Love A Local Business competition. The opinions and text are all mine. Contest runs July 6 to August 9, 2011. A random winner will be announced by August 11, 2011. Official Contest Rules