Spotlight on Extreme Ice Center, NC & Giveaway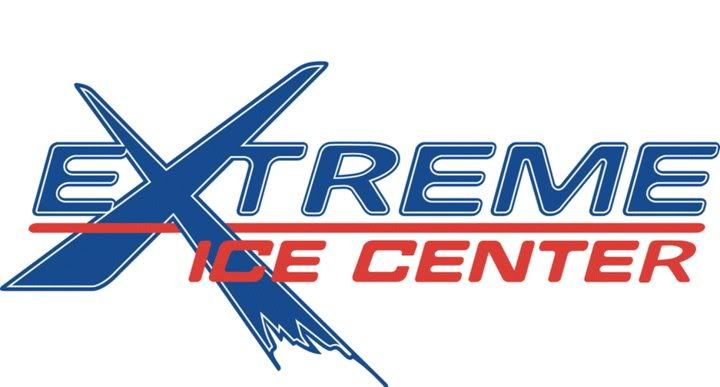 It has been many years since I have put on a pair of ice skates and hit the rink. Growing up in New York there was an ice skating rink at Rye Playland that I have fond memories of me and my family going to. And on those extra special occasions during the winter we would go into NYC to skate in the famous Rockefeller Center. There is something about the winter weather, and holidays quickly approaching, that makes ice skating come to mind. I realize that I have yet to take my children to experience the thrill of how fun ice skating can be and really want them to begin creating their own fond memories.
A few weeks ago my daughter and I attended Disney on Ice – Dare to Dream. What fun we had watching these beautiful ice skaters glide and spin on the ice. My daughter was so filled with excitement that she told me, "I want to ice skate mommy!" So of course that was my cue to find the perfect place where she could ice skate for the first time.
I discovered that the performers from Disney on Ice practiced their skills at the Extreme Ice Center in Indian Trail, NC. I couldn't believe it. We had a state of the art ice skating facility only a few miles away from us! I couldn't wait to get over there and see it for myself.
The Extreme Ice Center, located at 4705 Indian Trail-Fairview Road, Indian Trail, NC, is an 87,000 sq. ft. state of the art ice skating facility owned by the Logano family. The Logano family was inspired to open up the facility five years ago because of the love for their children.
Their eldest daughter, Danielle, is a USFS Double Gold Medalist figure skater, well accomplished dance ice skater and also the Director of Figure Skating at the Extreme Ice Center. Their youngest, Joey Logano, had a love of stock car racing and a playing ice hockey. Joey's special talent for race car driving earned him the opportunity to race professionally with NASCAR. He also made history becoming the youngest driver to win a Nationwide Series race at 18 years, 21 days old.
You can imagine my excitement to meet with Brandy Mills, Marketing and Public Relations Director, of the Extreme Ice Center and get a tour. The Extreme Ice Center prides itself as "The Coolest Place in Town". They literally keep their facility at a51° at all times. They house three ice skating rinks – (1) Puddle rink for young, beginner ice skaters and special needs students along with (2) NHL regulation ice skating rinks.

The facility includes a complete Pro Shop, physical therapy, conference rooms and a 3,000 square foot fitness center. They offer open skating, figure skating, hockey, broomball, curling, ballet, private and group lessons, birthday parties and group events. And if that weren't enough you can join a Pilates, Zumba, or kick boxing class in their fitness center!
The Extreme Ice Center is also the official practice facility for the American Hockey League the Charlotte Checkers. This is not just an ice skating rink – it is a "gem" of a place that has something for everyone.
The Extreme Ice Center also gives back to its community. They recently supported a great cause – The Hemby Cup – in support to raise money for Presbyterian Hemby Children's Hospital & the Ronald McDonald House of Charlotte. They are also currently running a canned Food Drive for Second Harvest Food Bank of Metrolina.
For a list of their different programs, events and public skating sessions please visit their website at www.xicenter.com.
You also can become a Facebook fan and follow them on Twitter.
Thanks to our friends at Extreme Ice Center we are giving away (4) Extreme Ice Center Passes to (1) lucky Mami 2 Mommy NC reader! These 4 passes are good for one admission each and skate rental to any regular public skating session. Good luck!