Taking Care of Mom's #WinningSmile & Giveaway #CrestSponsored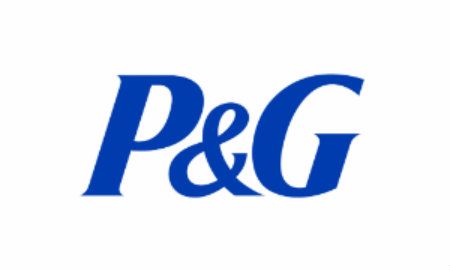 Part of our daily routine as moms is to remind our children to do things like: make your bed, take a shower, pick up after yourselves, do your homework, use your manners, eat healthy and brush your teeth. Our roles are to teach our children to be independent and to make good choices. I recently started to pay more attention on how I can make better choices that will make me feel good about myself, so that my children will see me as a good example.
One of things that I thought would be a good starting point for me and that many of us take for granted is our oral care.  I have always stressed to my children that taking care of our teeth is important . Brushing and flossing your teeth and having annual cleanings at the dentist can go a long way . Having healthy teeth helps us to feel good about ourselves and build confidence. But what I realized was that I needed to step up my oral care routine so that my children know when I say," If you want to set an example than you must be an example" and that I meant it.
So with that said  – how do I set the example for my kids? Well first I started to think about my own eating and drinking habits. I do tend to drink way too much soda instead of water and I may sometimes lean towards the sugary treats instead of the healthy ones. Thankfully I don't smoke or drink coffee which can and will stain your teeth.  But lately I kept thinking to myself that my teeth are not as white as they use to be and that I need to make some lifestyle changes. Things that I decided to change  in my everyday life was to definitely drink more water, take better care of myself by eating healthier and taking vitamins. Of course these are big changes that will take me some time to incorporate into my daily life. The little changes that I decided to focus on that can make a big difference to help me step up my game in my oral care and give me back my #WinningSmile was to try the new Crest Complete Deep Clean product line.  
This line included: New Crest Complete Multi-Benefit Whitening + Deep Clean toothpaste, Oral-B Complete Deep Clean Manual toothbrush, Oral-B Pro-Health plus Scope Outlast Flavor Floss Picks and Scope Dual-Blast Mouthwash.
I have been recently using all these products and I am completely loving it-especially the new Crest toothpaste. When I first used the toothpaste I wondered how was this one going to be any different from the others? Well first let me tell you without any exaggeration my mouth literally became a minty burst of happiness when I used it. From the floss stick, to the toothpaste and then ending with the mouthwash all the items had a great mint flavor to them. The toothpaste didn't take long for it to start working and it literally foamed up pretty nicely when I brushed my teeth. Then when I finish it up with the mouthwash…Wow! it was like a mint blast going on. This product line has given me the feeling that my teeth are looking better and has helped me continue showing off my #winningsmile.
P & G Oral Care believes that every day is full of opportunities to open up to the world and that the more confident you are in the health of your mouth, the more you open up to the world around you.

P & G Oral Care offers a comprehensive line-up of toothpastes, rinse, toothbrushes and floss and provides consumers with innovative, targeted solutions designed to meet specific oral care needs, including the Crest 3D White, Crest & Oral-B Complete and Crest Pro-Health product portfolios.
Visit Crest at: 
http://www.crestcomplete.com (English) or http://www.crestcomplete.com/es-US/home/(Spanish)
Here is your chance to win a Crest Complete Deep Clean Prize Pack giveaway:
a Rafflecopter giveaway

Disclosure: I wrote this review while participating in a test drive campaign by Latina Mom Bloggers on behalf of Crest and Oral-B and received product samples to facilitate my candid review. Latina Mom Bloggers sent me a promotional gift to thank me for taking the time to participate. However, all opinions expressed are my own.