Too Cool For Back-To-School – Hot Wheels Prize Pack Giveaway

You've just finished all your necessary shopping for the kids and their back-to-school items, right? Yet why isn't Junior tap dancing over that new box of crayons you just purchased? Maybe he's just too cool for back-to-school. Or my guess is that it's not as fun as say maybe buying a Hammerhead – no, not the shark, but the new dream car designed by Dale Earnhardt, Jr. and Hot Wheels®!
Hot Wheels has teamed up with NASCAR superstar Dale Earnhardt, Jr. to design his ultimate dream car, along with a corresponding clothing line kids will love. It's the first time that a  Hot Wheels Designed By program has expanded beyond toys to include a celebrity-designed lifestyle experience with apparel and accessories. The "Hammerhead," one of Earnhardt Jr.'s nicknames, features classic '50s hot rod looks with edgy '60s muscle car styling. The suggested retail price of the "Hammerhead," is $1.09 – available at all major retailers – and the clothing line ranging in price from $7-$12.99, available exclusively at Wal-Mart stores nationwide.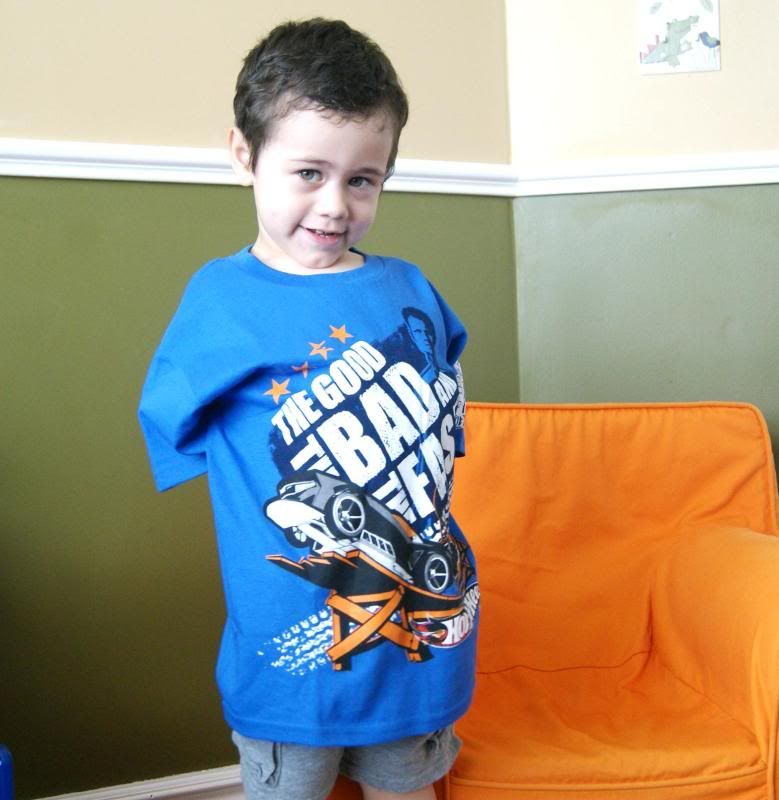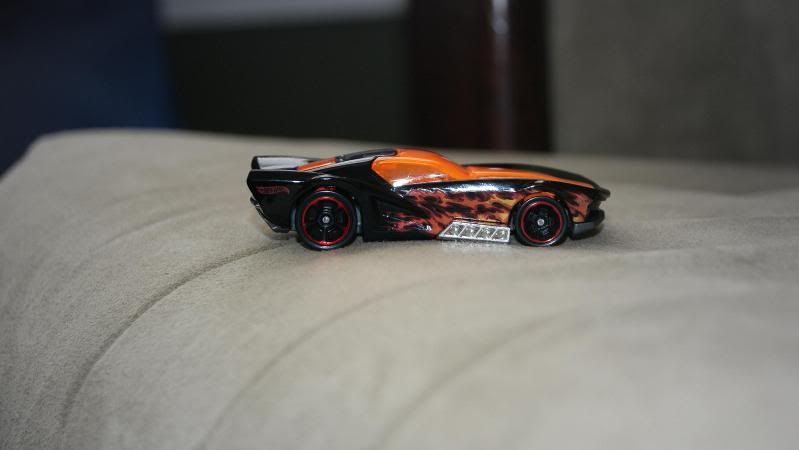 But don't take my word for it on the coolness factor of the car and clothing line. Let's go to the expert…my son Shaunsito!
THE GIVEAWAY